15th Dec 2021 - 06:00
Image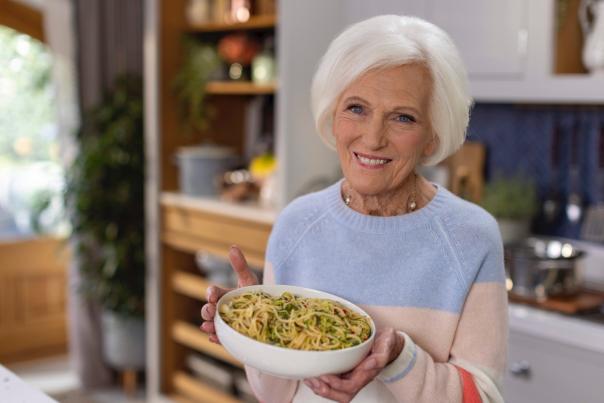 Abstract
Holly Charnock, who was crowned School Chef of the Year in 2020, will appear on a new TV show 'Mary Berry: Love to Cook' on Thursday 16 December 2021 at 8pm on BBC Two.
Across six episodes, Mary will travel to meet some of Britain's most passionate cooks, growers and makers; share their inspirational stories and have a taste of their delicious dishes and produce - revealing the power food has to bring us joy, change lives and shape futures.
The new TV show aims to encourage viewers to love food as much as Mary does and to follow their culinary dreams, however ambitious or humble they are.
Charnock will appear on the episode where Mary explores cooking on a budget. Throughout the episode Mary will cook four recipes that prove that watching the pennies does not mean having to sacrifice on flavour.  
On the TV show the SCOTY 2020 winner, with a budget of just £1.30 per head, recreates her award-winning recipe for the schoolchildren at Woodlands Primary School.
Speaking about the TV show, Mary said: "Love to Cook is me in a nutshell! My cooking is all about sharing what I know and love, teaching and inspiring everyone to enjoy cooking as much as I do.
"Over the past year many have had unexpected time on their hands at home and have found a love of cooking to be comforting and healing in very difficult times. Love to Cook is all about celebrating just that, with wonderful characters as I travel the British Isles in a quest to meet and share in our passion for food."
---
The LACA School Chef of the Year 2022 competition is now open for registrrations
---