9th Nov 2020 - 09:09
Image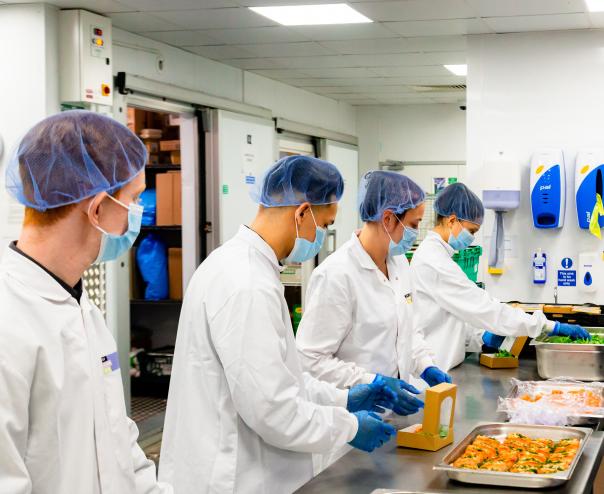 Abstract
Compass Group UK and Ireland, the UK's largest food and support services provider, has been awarded Recognised Service Provider status by the Living Wage Foundation. It means the UK and London Living Wage paid to directly employed staff and subcontracted employees on contracts where the client chooses to implement it.
The real Living Wage is £9.50 in the UK and £10.85 in London. Both rates are significantly higher than the government minimum for over 25s, which currently stands at £8.72 per hour.
Compass employs tens of thousands of frontline employees within schools, colleges, universities, hospitals and care homes, behind the scenes at sports and leisure events, as well as providing catering and cleaning in offices, boardrooms and workplaces as diverse as oil rigs and military bases.
Robin Mills, managing director of Compass Group UK and Ireland, said: "As a people business, it was important for Compass Group UK and Ireland to work with the Living Wage Foundation to become a recognised service provider.
"The Covid-19 pandemic has shone a light on all key workers and the important role they play to support our public services and our everyday lives. As a sector that has been significantly impacted, we want to build a better business for our people, clients and customers.
"We have pledged to pay all our direct workers the real Living Wage and will advocate with clients and potential clients to highlight the positive difference a real Living Wage makes. By tackling low pay head on, together we can make a real difference to the lives of our people and in turn their families."
Laura Gardiner, director of the Living Wage Foundation, added: "We're delighted that Compass Group UK and Ireland has joined the Living Wage movement and network of responsible employers across the UK who voluntarily commit to go further than the government minimum to make sure staff earn enough to live on.
"As we face unprecedented new difficulties in our everyday lives, having the extra income from the real Living Wage will help workers and their families better navigate these uncertain times."
Compass joins over 140 Recognised Service Providers championing the real Living Wage.