16th Dec 2021 - 05:00
Image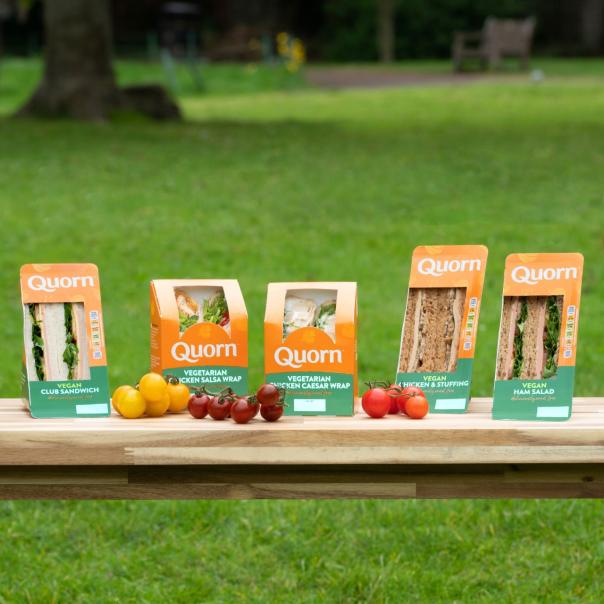 Abstract
Simply Lunch has revealed five new Quorn products in an effort to meet the ever-growing demand for plant-based meals.
The new launch is the latest initiative from Simply Lunch to provide healthy and sustainable food for busy people to enjoy on the move.
Sam Page, managing director of Simply Lunch, said: "Many consumers and businesses are making a conscious decision to remove animal-based products from their diet – we're here to help make that decision easier for them.
"The health, climate, and welfare benefits of plant-based diets are clear to see, so with our new Quorn range, accompanied by our better by Simply Lunch brand we are making sure those people making the switch to healthy & sustainable eating have plenty of tasty options available.
"This new range has been made accessible to all budgets, all appetites and made suitable to eat on the go, or take home and keep in the fridge to enjoy for breakfast, lunch and dinner."
The new range includes a vegan chicken salad sandwich, vegan ham salad sandwich, vegan chicken club sandwich, vegetarian chicken caesar wrap and a vegetarian chicken salsa wrap.
Clare Roper, head of marketing & innovation foodservice at Quorn, added: "Interest in vegan and vegetarian diets shows no sign of slowing, it's a consumer behaviour now rather than a trend. Lack of choice and invoice choices frustrates consumers of plant-based foods when eating out of home so it's important that delicious choices are available. The Quorn Simply Lunch range provides just that – a delicious, healthy and sustainable food to go option."