20th Nov 2023 - 06:00
Image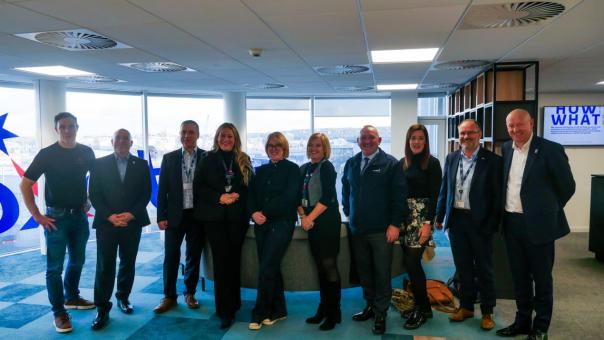 Abstract
Sodexo's Energy & Resources division is encouraging organisations and partners within the energy supply chain to close the skills gap by hiring ex-offenders and marginalised individuals.
Recent research from PwC Green Jobs Barometer has identified that the energy sector is facing a 'significant' skills shortage that will continue in the years to come across nuclear, hydrogen and renewables.
Discussing best practices and how collaboration can help overcome some of the recruitment challenges in the sector, a Sodexo roundtable event highlighted initiatives and the ongoing work with local businesses to boost ex-offenders' and marginalised individuals' employability skills.  
Sodexo has been encouraging businesses to proactively consider skilled and qualified ex-offenders through its Starting Fresh programme, which launched in March 2023. As part of its Social Impact Pledge, Sodexo has committed to fulfilling all appropriate positions with 5% of ex-offenders.
Considering ex-offenders to bridge the skills gap could therefore partially solve the recruitment challenge, while providing them with the right opportunities that will help them to positively transition back into the community and reduce the risk of re-offending.
Ed Morrow, managing director of Energy and Resources at Sodexo UK & Ireland, said: "Bringing partners and local businesses today has been a fantastic experience to discuss how employing ex-offenders and prison leavers can ultimately support some of those challenges. We're aware that more work can be done in this space, and we'll continue to start conversations with local businesses about the positive impact of our Starting Fresh initiatives." 
Sodexo helps marginalised groups such as the homeless through its partnership with Change Please. The roundtable explored how Scottish businesses could get involved:
Future Skills Programme: working with employers and training providers to create and deliver training programmes to prisoner leavers approaching release
HMP Academies: offer dedicated learning environments in prisons where employers train prisoners for employment on release
New Futures Network: managed through prison services, aims at fostering partnerships between prisons and employers