16th Oct 2020 - 06:00
Image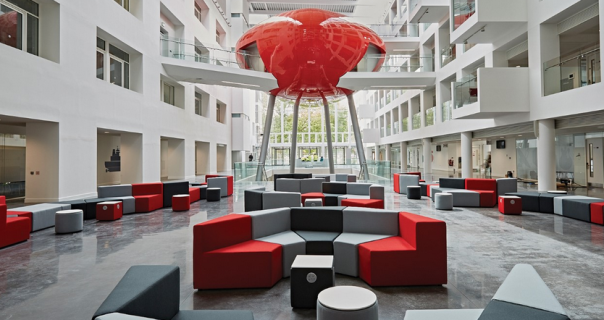 Abstract
Global services company Sodexo has extended its partnership with Solent University, Southampton to continue providing catering and hospitality services.
The five-year contract (with an option to extend by two-years) will see the university's current catering provision 'transformed'.
Sodexo will introduce its new Foodiverse concept to the main student-dining hall, The Dock. Foodiverse champions plant-based dishes, reusables and engages with local suppliers to bring diversity to the campus dining experience.
Simon Knight, managing director of universities at Sodexo UK & Ireland, said: "We are thrilled that Solent University has extended its relationship with Sodexo. We have had a very successful partnership of the last ten years and we are excited about the new plans for the catering services at the university.
"We have a shared commitment to ensuring the health, safety and wellbeing of those we serve and have embedded social value into the heart of the services we will be providing. 
"By using the Social Value Portal for our contract with Solent University we will be able to identify, measure and report the social impact delivered through our services on behalf of the university."
Due to covid-19, Foodiverse will be deployed in phases to ensure a safe return for staff and students on campus. When the refurbishment in complete students will access to a wide range of food options from bao buns to burgers, all freshly made on site.
Paul Colbran, chief information and infrastructure officer at Solent University, Southampton, added: "We are looking forward to continuing our partnership with Sodexo and creating spaces across our campus which will enhance our students' experience at University."