1st Apr 2022 - 10:09
Image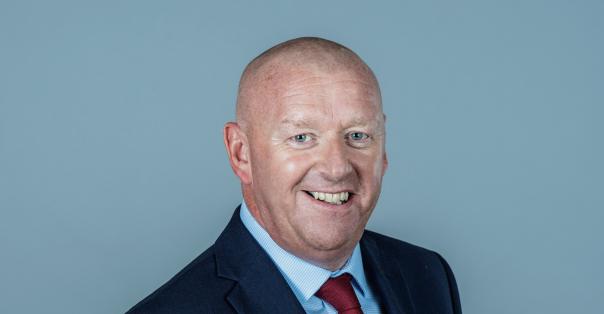 Abstract
Sean Haley, regional chair for Sodexo UK & Ireland, has commented on UK business performance following the announcement of Sodexo's half-year fiscal results.
He said: "Today's half year financial results reflect the strength and agility of our business as we retain and win new business across all sectors. We continue in our commitment to grow responsibly with a defined purpose and over the last six months have made advances in our positive impact on the communities in which we live and work.
"This includes the publication of our roadmap to net zero and decarbonisation of our business. One area of progress on this is our engagement with industry and political stakeholders to address the urgent issue of tackling food waste through our Appetite for Action campaign."
Since September 2021 Sodexo has been appointed the sole supplier on the property services integrator framework for the Mayor's Office for Policing and Crime (MOPAC), the exclusive venue partner at DW Stadium and begun a five-year contract at her Majesty's Royal Naval Base in Portsmouth.
He added: "We continue to develop our services to meet the needs of our clients as we learn to live with Covid. In Healthcare, where our teams deliver excellence at hospitals across the country, we have launched two new services. The first, Protecta, through our new partnership with the Infection Prevention Society, is an evidence-based infection prevention approach for hospitals.
"The second, Experiencia, is a unique insights platform enabling our teams to gather meaningful, in the moment, feedback from patients on their non-clinical experience. This includes everything from the cleanliness of the care environment through to the meals they are served.
"Another new and exciting collaboration in the last six months is the one we commenced with the British Nutrition Foundation to create the Healthy Futures Partnership. This will work towards improving future health outcomes for children and young people. Just this week we have announced the enhanced Powering Performance programme for independent schools, one of the first projects the Healthy Futures Partnership has supported."
Haley noted he was pleased to see the Sodexo Live! business 'reinvigorated' and was happy to see workplaces welcoming people back. As Covid-19 test centres closed in England, Haley said he was 'enormously proud' of everything the Sodexo team had achieved to support the Government's national response to the Covid-19 pandemic.
Hayley concluded: "It remains a challenging time for all and we remain committed to ensuring that through our operations we have a positive impact on the communities in which we live, work and serve, and will continue to do all we can to support the health and wellbeing of our colleagues."