31st May 2019 - 05:00
Image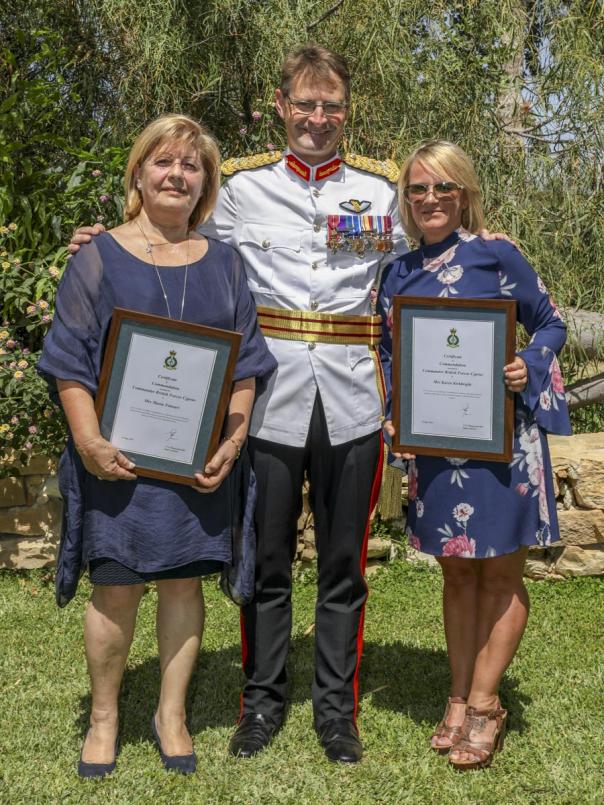 Abstract
International services provider Sodexo has seen two of its team who support British Forces in Cyprus recognised at the annual Commander British Forces (CBF) Cyprus awards ceremony.
They are Catering, Retail and Leisure (CRL) manager Karen Kirkbright and cleaning supervisor Maria Tsitouri.
Paul Anstey, chief executive of Government & Agencies for Sodexo UK & Ireland said: "As an organisation, we've worked with the British military for more than 30 years, focusing on the wellbeing and quality of life of the Armed Forces and their families.
"We've been serving the military community in Cyprus since 2007 and are extremely proud that members of our team have been honoured in this way.
"Receiving a CBF commendation is a truly great privilege and a wonderful recognition of our teams who every day serve the Armed Forces both in the UK and overseas."
Major General James Illingworth presented the awards at Flagstaff House in Episkopi on 16 May.  The annual ceremony acknowledges exceptional service and levels of commitment of individuals and teams in their duties.