14th Oct 2021 - 05:00
Image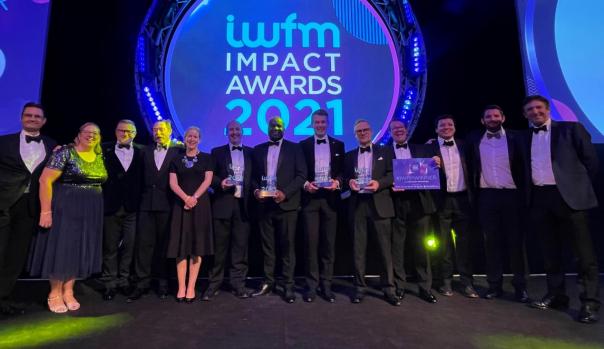 Abstract
Global services company Sodexo won four awards at the 2021 IWFM Impact Awards ceremony, which was held on 11 October at JW Marriott Grosvenor House.
Sodexo's healthcare business won two awards, the 'Wellbeing award' for the counselling service it introduced last May for its frontline teams who continued to deliver services throughout the Covid-19 pandemic. 
Business director for Sodexo at Queen's Hospital Moses Ayoola was recognised in the 'Account Manager of the Year award'. Over the last year she has successfully led the 700-strong Sodexo team in implementing the Trust's strategic response to the Covid-19 pandemic.
Sodexo's government business won the 'Workplace Experience (non-office/corporate environment) award' for Village. Working closely with its military partners and the Defence Infrastructure Organisation, Sodexo has created a one-stop catering, retail and leisure facility, designed to build community, create connections and foster morale.
The fourth award, 'Workplace Experience (office/corporate environment)' went to Sodexo's corporate services team for its collaborative work with its client, AstraZeneca, to create a best-in-class Workplace Experience programme, supporting the client in their dedication to being a 'Great Place to Work'.
Sean Haley, regional chairman of Sodexo UK & Ireland, said: "These awards give important recognition to our industry which has risen in prominence during the Covid-19 pandemic, when our frontline teams continued to deliver excellence every day.
"These awards celebrate not just the vital services we provide but also the agility and client focus given.  Each of these awards demonstrates how Sodexo is committed to ensuring the health and wellbeing of our colleagues and all those we serve."