1st Jun 2021 - 08:49
Image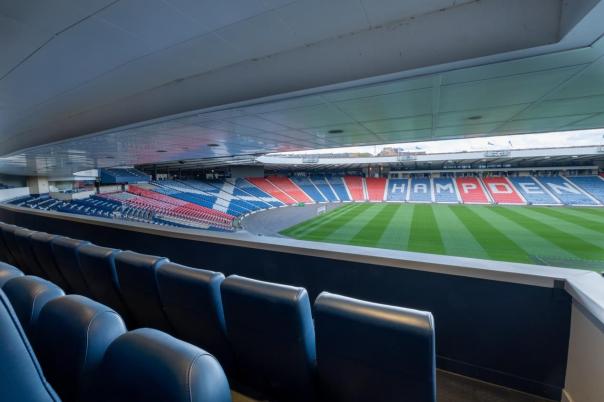 Abstract
Global services company Sodexo has won a new ten-year contract as venue partner for Hampden Park covering catering, hospitality, conferences, events, marketing and sales.
Hampden Park stages some of the biggest fixtures in the Scottish football calendar, as well as concerts and events. The home of Scottish football has also been selected as one of the host venues for the rearranged Euro 2020 competition.
As part of the new partnership Sodexo is investing £1.7 million in upgrading hospitality facilities and reengineering the venue for a new product mix.
Nick Byrom, business development director of Sodexo Sports & Leisure UK, commented: "This is an exciting development in our relationship with the Scottish FA. In the new contract we are bringing together our breadth of experience across hospitality, retail, guests services, ticketing, and sales and marketing, to offer a compelling venue partnership approach.
"This is a model we are applying right across our business as we rebuild out of Covid-19 and develop more strategic partnerships with our clients."
Eight of the existing hospitality boxes will be combined to create two 'Superboxes' with a terrace offering panoramic views over the pitch. The existing café, Nevis Suite, Lomond Suite and two of the Silver Lounges will also be upgraded as part of a new tiering strategy for all hospitality at the venue.
Anton Fagan, head of stadium operations at the Scottish FA, added: "Since taking ownership of Hampden Park, the Scottish FA has made it one of our top priorities to improve the stadium facilities. The improvements that Sodexo have committed to making through this new partnership will not only benefit the match day experience but also transform the stadium into a top-class, year-round venue for events, which in turn will increase revenue that we can subsequently re-invest in the national game.
"The experience that Sodexo bring to this partnership and their commitment to reinvigorating the stadium will be instrumental in helping us achieve our goal of developing Hampden Park into a source of pride for the nation."