21st Jun 2021 - 05:00
Image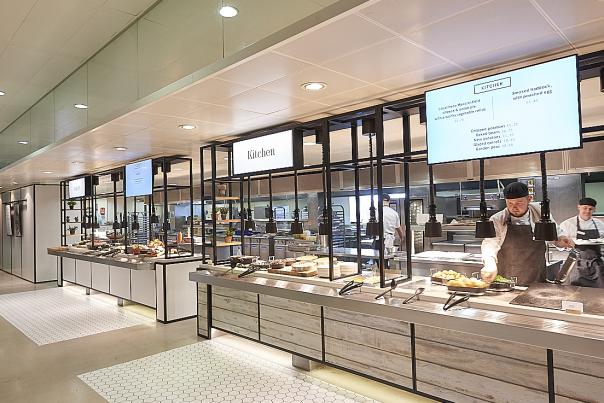 Abstract
Global services company Sodexo and design agency Without are celebrating double success at the DBA Design Effectiveness Awards for Modern Recipe, one of the company's biggest global brands.
Modern Recipe was launched in 2018 with the objective to create something 'refreshingly different' in workplace dining for modern professionals. It was created around a simple proposition: contemporary food and creative spaces leads to a thriving workplace.
Adrian Evans, food transformation director for Sodexo Corporate Services, said: "When we first created Modern Recipe it felt very different and really gave us traction in our market. It has been, and remains, a key brand in our portfolio and we've seen a consistently great response from clients and consumers.  
"We're really proud of this award, which reflects our strong focus on creativity, consumer-focus and commercial acumen – and our ability to combine these to successfully grow our business."
Modern Recipe was awarded the gold and overall Grand Prix title, the highest accolade at the DBA Effectiveness Awards. The awards were established to celebrate the partnerships between clients and designers.
Philip Koh, director of strategy at Without, added: "Sodexo didn't want us just to design a logo, but to think about the entire experience of the brand - from philosophy, to service style, to interior spaces, to marketing. Together with Sodexo, we showed that strong ideas coupled with design and energy can transform businesses."