19th Nov 2020 - 05:00
Image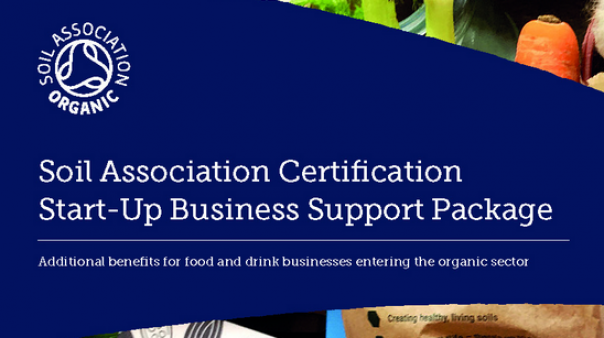 Abstract
Soil Association Certification is partnering with Bread & Jam and Young Foodies to launch a support package for organic food and drink start-ups.
The support package includes help from certification body Soil Association, which certifies over 70% of all food and drink businesses in the UK. Participants in the scheme will benefit from 'meet the buyer events', marketing webinars and business support.
Jason Gibb, co-founder of Bread & Jam, said: "We are really excited to be partnering with Soil Association Certification's new start-up package to continue Bread & Jam's work; to support young, challenger businesses thrive in the food industry.
"The start-up package will give certified organic businesses discounted access to all Bread & Jam events and aligns with our aim to make the food industry more sustainable."
The organic market is on track to reach £2.6Bn by the end of 2020, indicating that £50m per week will have been spent on organic food and drink.
Chris Green, co-founder of Young Foodies, commented: "Young Foodies continue to create solutions, establish relationships, and form partnerships across the food & beverage industry that empower the brands of tomorrow to thrive.
"This is yet another example of a partnership that will help to level the playing field for food entrepreneurs as they continue to innovate and unlock value for the consumer. It is our absolute pleasure to partner with Soil Association Certification to offer this tailored start-up package."
The organisations, participating in the scheme, will also be able to enter the Best of Organic Food & Drink Start-Ups category at the BOOM Awards 2021.