4th Nov 2021 - 05:00
Image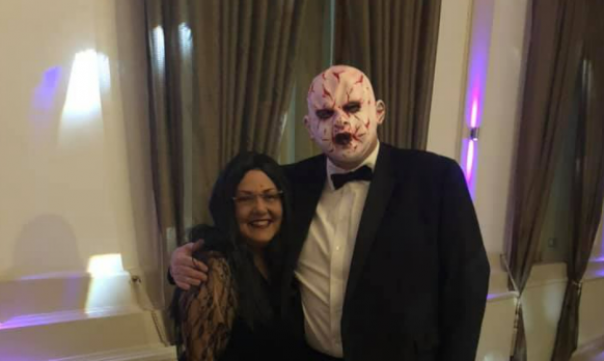 Abstract
The annual Harrogate Neighbours charity ball returned with a Halloween-theme to raise £16,500 for the non-profit organisation.
The ball, which was postponed last year due to the Covid-19 pandemic, is a key fundraising opportunity for the Harrogate-based care provider. Over 150 people attended the black-tie event where they enjoyed a three course meal. The event raised money via a raffle where prizes such as an overnight stay at Rudding Park and a signed England football shirt were up for grabs.
The primary focus of Harrogate Neighbours is to improve the lives of hundreds of elderly people in Harrogate by providing a fresh daily meal, preventing social isolation and enabling them to stay in their own homes where possible. 
Commenting on the event, Sue Cawthray chief executive of Harrogate Neighbours said: "It was so wonderful to be able to host the annual Harrogate Neighbours ball and finally have something to celebrate.
"It's been such a tough 18 months, but with the support of local businesses and the community, we have all pulled through together and we're extremely  grateful for all the support we've received. 
"Thanks to the incredible amount of money raised on the night, we'll be able to start putting the plans in place for a tranquil sensory garden at The Cuttings for all the residents, their family and friends to enjoy."