2nd Dec 2019 - 10:09
Image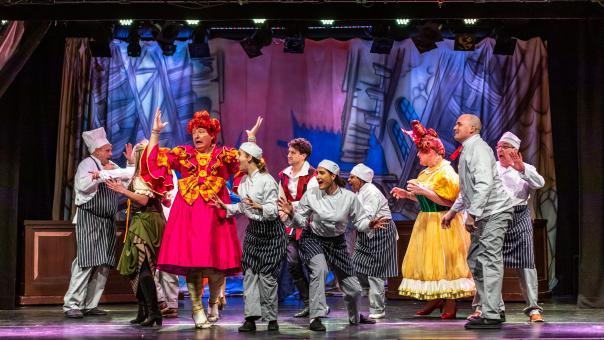 Abstract
After an intense X Factor-style audition process, the full cast for the Springboard Charity's 2020 hospitality pantomime Snow White has been announced.
The panto will be held in the London's West End at the Leicester Square Theatre for three nights from Wednesday 29 to Friday 31 January 2020 and tickets are now available from £31.50. 
Katherine Price from The Caterer magazine is playing Snow White, Chris Penn from Steel Hotels and Bob Silk from Barclays as the pantomime dames, as well as Louise Gallant from Harri playing the evil queen Delia with Liam Wood from the New World Trading Company as her sidekick Crusty.
Meanwhile, the loyal team of dwarves will include Becky Lown from Enotria & Co, Fiona Gilbertson from CH&Co, Georgina Penny from Boutinot Wines, Martin Dibben from Benugo, Matt Wright from Cria Talent, Nicole Harvey from the Gilbert Scott and Shauna Barry from Byron.
Springboard's hospitality pantomime is now in its fourth year and has become one of the 'highlights' of the industry's calendar following previous sell-out shows of Dick Whittington, Aladdin and Springderella.
All money raised will go towards supporting The Springboard Charity's programmes, which inspire young people and nurtures unemployed people of any age into rewarding careers within the hospitality industry.
To buy tickets and see the full cast list, visit: springboard.uk.net/panto.