15th Nov 2021 - 06:00
Image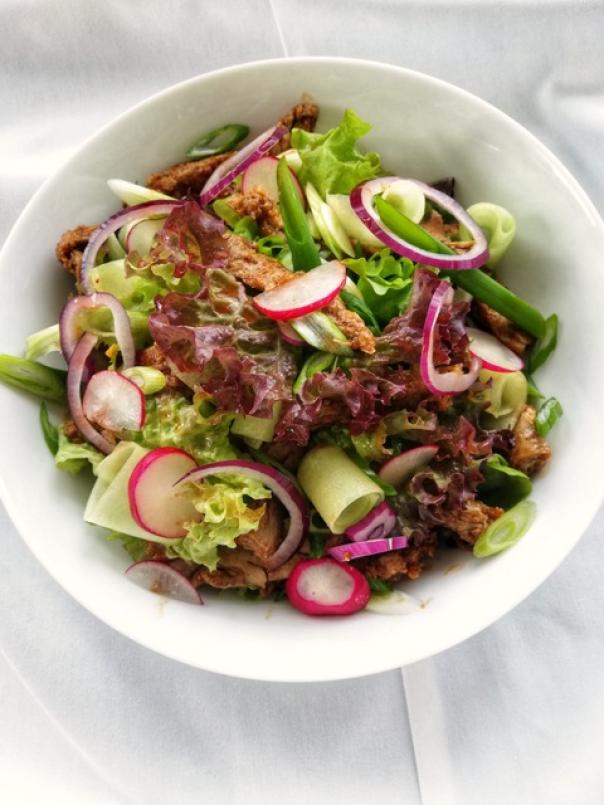 Abstract
Plant-based food brand Squeaky Bean has been launched in foodservice through Brakes, with the meat-free options are already 'proving a hit' with Sodexo chefs.
Brakes will stock three product lines including the ready-to-eat Squeaky Bean crispy duck and salt beef style pieces as well as the Italian deli ham style slices.
According to IGD research 45% of consumers are reducing their meat intake due to ethical reasons and 38% are doing it because of environmental factors.
Squeaky Bean supports chefs with a range of quick-to-prepare recipes to highlight the many different ways to use the products including sandwiches, wraps and salads. The plant-based category is seeing growth across all foodservice channels, especially in education, hotels, pubs and restaurants.
Jo White, category manager for dairy and delicatessen at Brakes, said: "The plant-based category performed consistently well throughout lockdown and continues to grow month-on-month across all foodservice channels.
"Adding the Squeaky Bean range to our product portfolio will allow our customers to tap into the growing demand for plant-based dishes with a range of labour-saving ingredients that are quick and easy to prepare and come from a brand that will already be very familiar to them and their consumers."
Sodexo is purchasing the ham style slices, crispy duck and salt beef style pieces as part of its supplier agreement with Brakes. Plant-based choices are a key focus for Sodexo across its UK and Ireland business as well as its global regions.
David Mulcahy, food innovation & sustainability director at Sodexo, added: "As the demand for plant-based options within Sodexo grows, it's important to work with trusted producers and suppliers in this category.
"We are delighted to launch a range of dishes using Squeaky Bean plant-based products, which meet the demands of our customers while offering an excellent choice of delicious alternatives to meat proteins."