8th Dec 2021 - 06:00
Image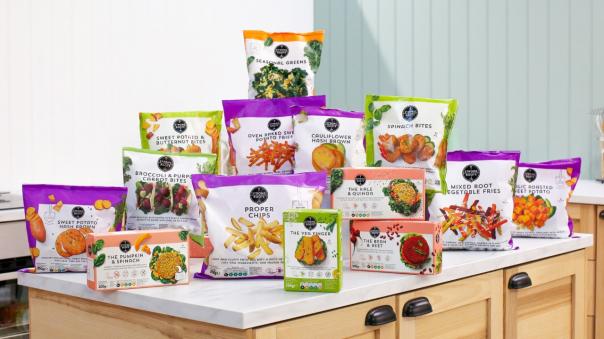 Abstract
Plant-based frozen food company Strong Roots and McCain Foods announced a strategic partnership with the latter investing $55m (£41.5m) in Strong Roots to take a minority stake in the business.
Strong Roots will use McCain Foods' global presence to expand its own footprint in existing markets, including GB, Ireland, United States, and to enter new markets working with new retailers. The partnership will also allow Strong Roots to expand into the foodservice market through McCain Foods' out-of-home network.
Samuel Dennigan, Strong Roots founder and chief executive, said: "As food producers, our role is to be better, food can be better, and our duty is to lead the betterment of ingredients, sourcing, packaging, process and taste, at the same time as working with our partners to achieve this. 
"Working in partnership with McCain Foods means that we are able to grow our brand and the values it stands for, while providing us at Strong Roots with the resources and capabilities we need to see change through globally and impactfully."
Partnering with Strong Roots, McCain Foods will gain an expanded product portfolio that reaches out to the rising number of consumers looking for healthy, natural and simple meals.
Max Koeune, president & chief executive of McCain Foods, added: "Since the McCain family founded McCain Foods in 1957, our entrepreneurial roots and passionate focus on creating the best tasting food has led to us being at the centre of mealtimes for generations. 
"That's why we're so excited to be partnering with Strong Roots, a company that not only aligns with our innovative approach to creating food, but also helps us grow our portfolio of healthier food that meets changing consumer demands in a sustainable way. We're looking forward to working with Samuel and the Strong Roots team to help bring a healthy range into more homes across the world."