14th Apr 2023 - 08:45
Image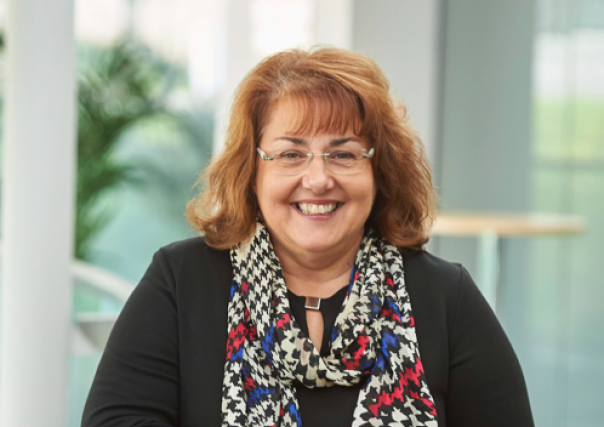 Abstract
The 2023 Public Sector Catering Awards, which took place on 13th April at the London Hilton Metropole, celebrated 18 award winners including Sue Cawthray who won the Lifetime Achievement Award for her service to care catering.
Sue Cawthray is in her third term as chair of the National Association of Care Catering (NACC), which represents chefs, catering managers, care home owners and suppliers to the sector.
She has been notable for pursuing higher standards of care catering and championing the positive impact that good nutrition, hydration and mealtimes have on the physical and emotional health and wellbeing of the elderly and vulnerable.
In her day job she is chief executive of Harrogate Neighbours, an award-winning organisation which provides residential care, community care as well as the Harrogate and Ripon Angels meals on wheels service, which she helped set up to fill the gap left by the closure of a local service.
In 2020 Harrogate Neighbours was awarded the prestigious Queen's Award for Voluntary Services, the highest form of recognition a voluntary group can receive in the UK. Sue spoke out on many occasions to remind the Government of its obligations to the care sector as it bore the brunt of Covid-19 itself and the restrictions in place to contain it.
Speaking at the Awards night, Sue said: "I am absolutely shocked and did not expect it. I am just so grateful that I have been given the opportunity to do the job I do every day. I believe at Harrogate Neighbours we make a difference to people's lives every day. I have the most amazing team at Harrogate Neighbours who are dedicated and hardworking. I am just so grateful for the work they put in as well as their dedication and commitment because we do it together."
Other winners from this sector this year include care homes group Care UK, which won the Care Catering Award and the company's Caroline Lloyd, who won the Unsung Hero Award.
The hospitals sector was also well represented among the winners, with Royal Brompton Hospital winning the Hospital Caterer Award, while Great Ormond Street Hospital picked up the Innovation Award, Duncan O'Neill of Stockport NHS Foundation Trust collected the Special Contribution Award and Medirest's Rosa Losa was the Catering Manager of the Year.
ESS, part of Compass Group UK & Ireland, was honoured with the Team of the Year Award for its work behind the scenes for the royal funeral last year. And The Army's Corporal Matthew Webb was this year's winner of the Armed Forces Catering Award.
On the night a charity raffle was held to raise money for hospitality charity Springboard as well as Hospitality Action. Dominic Holland was the host of the PSC Awards night, which was attended by over 550 people from the public sector catering industry.
The full list of this year's winners:
Armed Forces Catering Award (Sponsored by Ecolog): Cpl Matthew Webb, Army
Care Catering Award (Sponsored by Cereal Partners): Care UK
Catering College Award (Sponsored by Young's Foodservice): Sean Patterson, Farnborough College
Catering Manager of the Year Award (Sponsored by Rational): Rosa Losa, Medirest
Chef of the Year Award (Sponsored by Unox): Wayne Wright, Bidfood
Contract Caterer of the Year (Sponsored by Unilever Food Solutions): The Pantry Catering
Education Catering Award (Sponsored by Premier Foods): Blackpool Catering Services
Health and Nutrition Award (Sponsored by Bidfood): ISS UK
Hospital Catering Award (Sponsored by Meiko): Royal Brompton Hospital
Innovation Award (Sponsored by Hobart): Great Ormond Street Hospital
Marketing Award (Sponsored by Wafflemeister): Barnsley Schools Catering
Special Contribution Award (Sponsored by Middleton Foods): Duncan O'Neill, Stockport NHS Foundation Trust
Sustainability Award (Sponsored by Quorn Professional): Brakes
Team of the Year Award (Sponsored by Essential Cuisine): ESS
Training and Apprenticeship Award (Sponsored by Brakes): Jane Stapleton, Impact Food Group
University Catering Award (Sponsored by TUCO): Cardiff University
Unsung Hero Award (Sponsored by Civica): Caroline Lloyd - Care UK
Lifetime Achievement Award (Sponsored by Panasonic): Sue Cawthray