27th Jul 2022 - 07:00
Image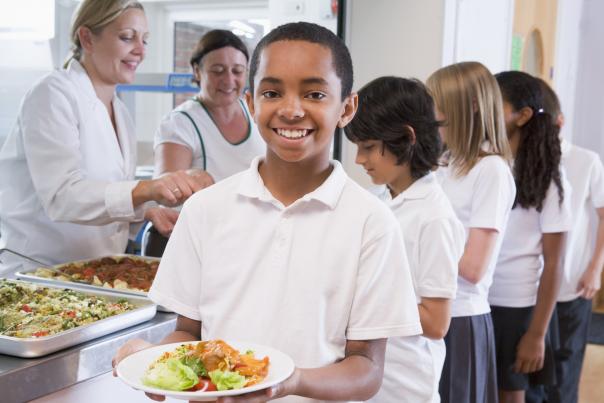 Abstract
A Food for Life survey showed that whilst school caterers were doing 'fantastically' in difficult circumstances many caterers can't keep maintaining high quality school meals for much longer due to rising costs.
Around 96% of respondents are not using more processed foods in their meals, but 55.3% are concerned they may need to in the future to cut costs.
In an attempt to cope with rising costs, school caterers have been finding 'innovative' solutions to cut costs such as using local suppliers, re-designing their menus and growing their own food. Food for Life called for the Government's input to prevent an increase in ultra-processed foods increasing on school menus.
The Soil Association supports a shift towards 'less and better' meat on environmental grounds and swapping meat for veg and plant proteins can be healthy and sustainable, if wholesome and balanced across the full menu. According to the survey 27% of respondents confirmed that they are serving less meat to cut costs and maintain the quality of their food.
Rob Percival, head of food policy here at Soil Association, commented: "The first step towards ensuring school meals remain of a high quality is to get as many children as possible eating them, thereby creating economies of scale. And the caterers from our survey agree.
"40.4% of respondents still find that increasing school meal uptake, whilst ensuring more children have one hot, healthy meal per day, also decreases costs for them through economies of scale. This is why it's so important that the government expands free school meal eligibility. This would provide a wider nutritional safety net, supporting hungry children, while also helping caterers to meet the challenge of rising costs.
"School caterers have been warning of a growing crisis for years and now, predictably, it has come to a head. The government's commitment to an additional 7 pence per infant meal is welcome, but when caterers have faced years of underfunding on top of the current levels of inflation, this is wholly inadequate.
"The government needs to be more ambitious and undertake a comprehensive review of school food policy and funding, ensuring that caterers are supported to deliver fresh and sustainable meals, and that no child ever goes hungry while at school."