4th Nov 2019 - 09:43
Image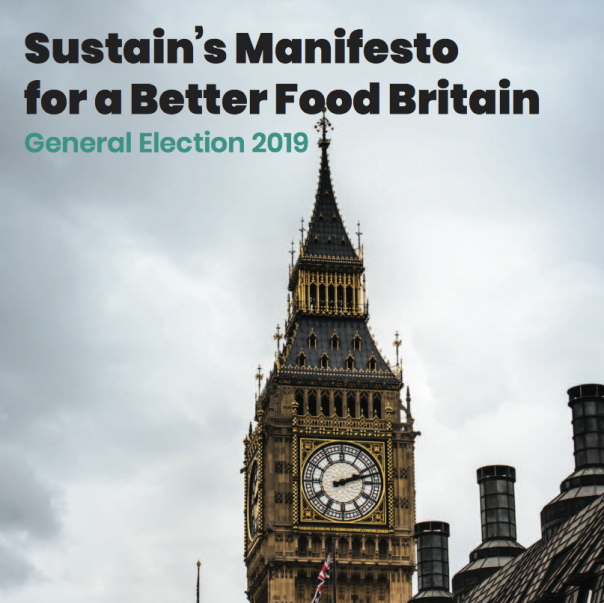 Abstract
Food and farming alliance Sustain has launched its manifesto for the 2019 General Election that is set to take place on 12 December.

Sustain represents over 100 food and farming organisations and calls on all the parties to put good food, farming and fishing 'at the heart' of their manifestos. A General Election will set the government priorities for the next five years.
Some of the key policies set out by Sustain include extra monetary support for farmers fighting climate change and nature loss, a new children's right to food, recommitting to the sugar tax, and reallocation of fish quotas to small fishers.
The alliance believes the future government should protect our food, farming and fishing standards in future legislation and trade deals. The manifesto also includes policy ideas to create good food jobs, end hunger and champion children's food and health.
The manifesto recommends commitments to reduce food waste by 50%, relaxing cosmetic standards on vegetables and the use of food waste to feed animals.
Kath Dalmeny, chief executive of Sustain, said: "We're campaigning for a Better Food Britain, where we end hunger, feed families well and create sustainable livelihoods for everyone across the food chain.
"Together our Alliance represents millions of people who want to see climate change tackled, food and farming standards championed and waste eliminated. We'll be examining the political parties' manifestos and seeing how they measure up."
The food system in the UK employs 3.9 million people (13% of UK employment) and it is worth £113Bn to the UK economy.
To read the full manifesto, visit: