1st Jul 2020 - 08:00
Image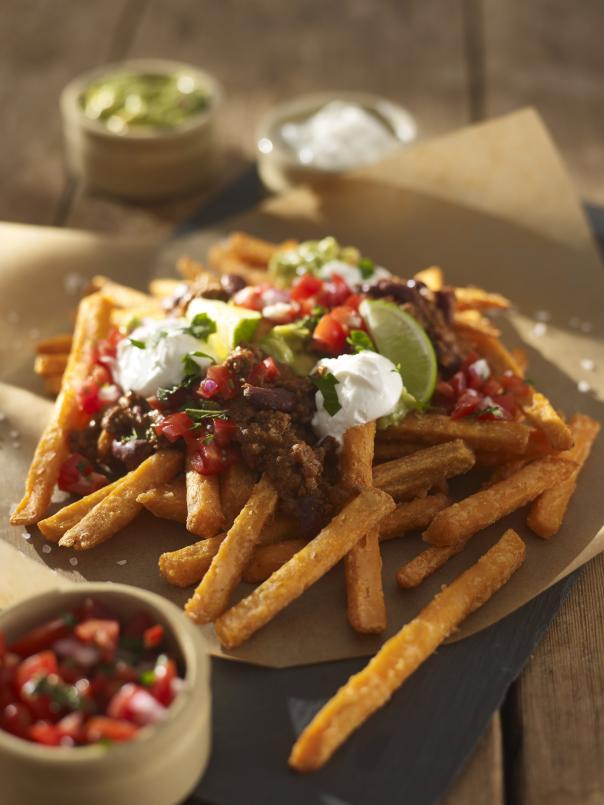 Abstract
As the Premier League recently returned to our screens, fans are looking forward to enjoying more of their favourite sports again.
But what would a match be without the tasty food to accompany it?
In celebration of the gradual return to sporting normality, Compare.bet asked 2,322 fans for their favourite snacks to eat whilst yelling at the TV screen.
Top Ten Sports Snacks:

•    Sweet potato fries - 73%
•    Pepperoni pizza - 71%
•    BBQ spare ribs - 68%
•    Hot dogs - 67%
•    Loaded nachos - 65%
•    Salt and pepper chicken wings - 64%
•    Meat pies/pasties - 63%
•    Sausage rolls - 61%
•    Popcorn - 59%
•    Garlic bread/dough balls - 58%
Compare.bet can reveal that Brits' favourite sporting snack is sweet potato fries. 73% chose the sweet alternative to chips, which are perfect to nibble on whilst keeping your eyes fixed on the action. Sweet potato fries are arguably a staple in British cuisine, with over 5,400 people asking Google how to make them every month.
A cult classic in Britain, pepperoni pizza follows closely behind in second. 71% chose this as their favourite sports snack.
BBQ spare ribs claim third place with 68% of the votes, as their juicy goodness is a suitable match for sporting excitement. It's no surprise 4,400 Brits search how to make them every month.
These are followed by hot dogs (67%), loaded nachos (65%) and the takeaway-inspired salt and pepper chicken wings (64%).
In tenth place, but still popular, is garlic bread/dough balls. A popular starter in restaurants across the nation, they're delicious to graze on as you watch and were the pick of 58%. The love of this dish certainly extends to the home, with 1,000 asking how to make dough balls every month.
Ninth place the paves way for a sweeter entry, with popcorn being chosen by 59%. This is followed by sausage rolls in eighth (61%), and you can't go wrong with a meat pie or pasty which made seventh place (63%).