23rd Jun 2022 - 07:00
Image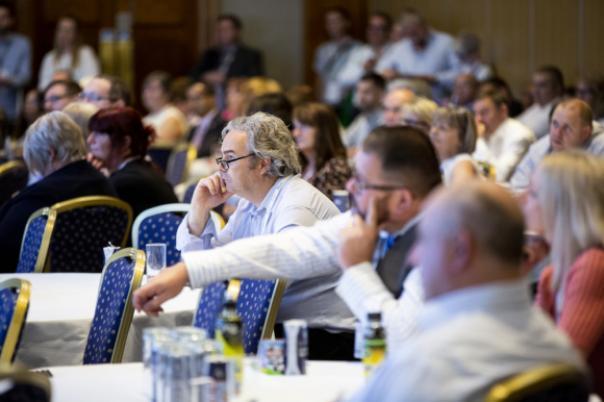 Abstract
Serving healthy, sustainable school meals will be the focus of a number of conference, workshop and cooking demo sessions at the LACA Main Event in Birmingham from July 6-8.
Organisers at school meals organisation LACA have been busy preparing the line-up for this year's Main Event, arranging a number of experts, operators and senior industry figures to speak on the key themes of health, sustainability and productivity.
Paul Evans, operations director of School Health UK and co-chairman of The British Obesity Society, will discuss the role a better lunchtime can have in improving the school day.
Keith Warren, director of the Foodservice Equipment Association (FEA), will look at the role of technology and automation for the school kitchen today and into the future. He will be joined by Amelia Jonas, food development manager at Karakuri, who will be talking about Semblr the world's leading food service robot combining robotics, automation and machine learning.
There will also be Tom Heap, freelance author and journalist who created and presents BBC Radio's flagship climate change podcast '39 Ways to Save the Planet'. He will host a panel of subject matter experts to discuss the school food sector's role in the UK's journey towards Net Zero - what can realistically be achieved and by when?
The Main Event will be running its practical Workshop Sessions offering advice and sharing case studies. The workshops are free to attend, and open to both visitors and delegates. There will also be the LACA Live cooking demos, which this year will include cookery demonstrations focusing on local and sustainable produce.
Those showcasing their culinary skills at LACA Live this year include former England rugby player and Celebrity MasterChef winner, Phil Vickery, representing Creed Foodservice, school chefs working with Love British Food, HCL Ltd sharing its expertise in fruit-carving, and ProVeg, which will showcase some of its School Plates recipes.
It runs alongside The School Food Show, the largest national exhibition for the school food sector, with more than 140 exhibitors, it is the ideal place to find solutions to a wide range of requirements from food and beverage products which can help education caterers meet the nutrient guidelines, through to cashless payment and nutrition software solutions, furniture and dining room marketing.
The final of the School Chef of the Year (SCOTY) takes place during the event, with the 2022 winner announced at the Awards for Excellence Gala Dinner in the evening of 7 July.