19th Apr 2022 - 05:00
Image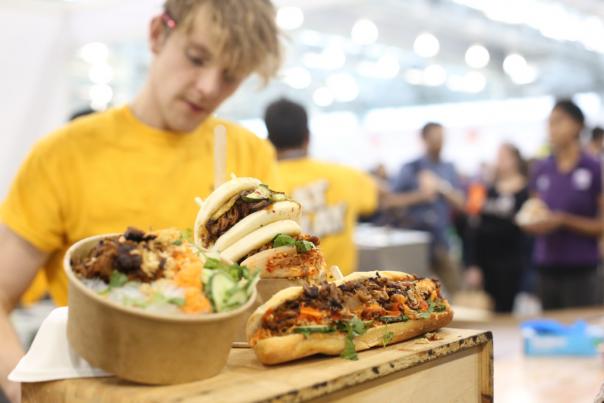 Abstract
VegfestUK, Britain's leading and longest-running indoor vegan event, will return to Olympia London expanding to its biggest and most recognisable space: the Olympia Grand.
VegfestUK, which returns after an enforced absence of three years, promises to be a smorgasbord of vegan food & beverages for those pursuing a sustainable lifestyle.
The show is a welcome boost to hundreds of vegan independent businesses exhibiting who are looking forward to returning to the live events environment to help boost sales, marketing, engagement and branding to an ever-increasing audience of both plant-based aficionados and hardcore vegans alike.
The organisers commented: "Interest is high – and so is confidence. Currently we are receiving lots of enquiries from exhibitors. Not only has there been a lull in events, ensuring a hunger and appetite to return amongst exhibitors generally – but we've also witnessed a phenomenal increase in plant-based options in the last few years."
Committing to reducing its greenhouse gas emissions by 50% by 2030 and reach net zero by 2050 at the latest, Olympia London already has a strong track record in sustainability. VegfestUK will be held on November 12-13 2022 at Olympia London, coinciding with #COP27.