10th Dec 2021 - 06:00
Image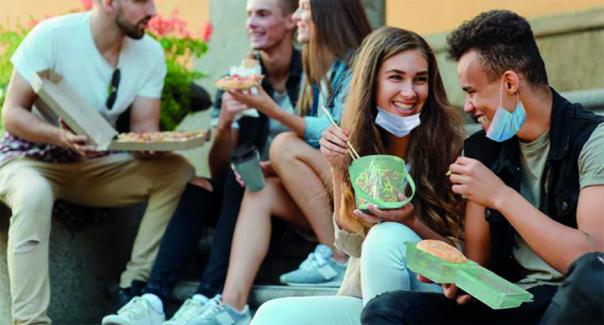 Abstract
The University of Chester teamed up with Nottingham-based manufacturer and supplier of reusable packaging FSG, to honour its commitment to reducing its environmental impact and tackling the global climate crisis.
The aim of the initiative was to empower staff, students and visitors in making sustainable choices, while reducing the amount of single-use food takeaway boxes in circulation.
Eco-Takeout boxes were first tried at Whites Restaurant on the university campus. The sturdy, recyclable polypropylene boxes can be used in excess of 1,000 times and are microwave and dishwasher safe- making them the perfect alternative to single-use plastic boxes.
The university began to charge a one-off fee of £3.50 in exchange for a key tag. When food was taken out of the restaurant, the key tag was then exchanged for an Eco-Takeout box. On their return to the food outlet, boxes were sanitised in a commercial dishwasher ready for their next use. A free meal was offered to all students after their ninth use as an incentive to encourage long-term uptake.
The university supported the initiative with posters, table tents and social media promotion - all of which played an important role in inspiring a change in behaviour from both students and staff.
FSG's managing director Lynn Johnson said: "It is fantastic to see our products making a difference in an educational setting. The products really speak for themselves, both in their quality and the cost and environmental savings they bring.
"The trial was so successful that the university made the decision to withdraw its single-use hot food takeout boxes altogether - with Eco-Takeouts becoming the go-to product ever since. As a result of this decision, an incredible 78,000 polystyrene containers are saved from landfill each year. I'm overjoyed the university saw not only the financial, but also the environmental benefits of making these products the new normal."
The success of the initiative then led to the University of Chester winning the TUCO Green Gown Award.