13th Oct 2021 - 07:00
Image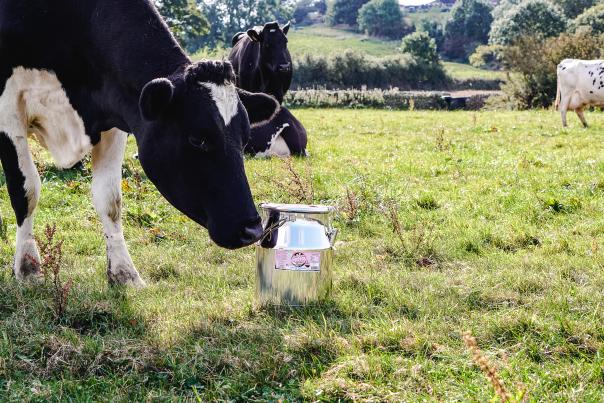 Abstract
The University of Sheffield has partnered with a local dairy farm, Our Cow Molly, to supply its campus cafés with milk from stainless steel churns instead of single-use plastic bottles.
Each stainless steel churn can hold 22 pints of milk and it can be washed, refilled and reused by the dairy farm to 'significantly reduce' single-use plastics.
The project will initially remove 27,000 single-use plastic bottles a year and a further 60,000 when the project is expanded across all of the university cafés.
Peter Anstess, head of retail at the University of Sheffield, said: "With 19 cafes and bars, the retail operation at the University serves over 6,000 people every day. This volume of purchasing brings a responsibility to source products that are high quality, local and sustainable.
"We have worked closely with Our Cow Molly for over five years which has seen the dairy become established as a key supplier across Sheffield and the milk churns are the next part of this collaboration. 
"It's been especially encouraging to be part of such a strong collaboration with academics here at the University as together we have linked research and commerciality." 
The switch will cut the carbon footprint of milk delivery to the university by over 65%, which is equivalent to 6.5 tonnes of CO2 every year. The University of Sheffield has also introduced an additional 20p levy on single-use disposable cups.