27th Jun 2022 - 05:00
Image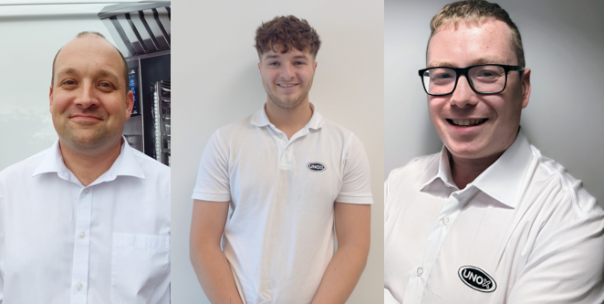 Abstract
Following a period of sustained growth in the UK and across the world, Unox has announced the appointment of three individuals to strengthen the sales team.
Having started in May, Matt Heavens and Finley Pearson join the business in active marketing roles while Ben Ross takes up the position of key account manager.
The active marketing chef role is varied, with responsibilities including hosting individual cooking experiences, supporting customers and developing the dealer and distributor network. Matt offers operator knowledge as well as manufacturer experience while Finley brings sales experience to his role.
Ben has joined the company to look after the public sector, contract catering, leisure and food manufacturing sectors for Unox. He explained that his motivation to join Unox was down to the company's ethos of 'not following the crowd' and the passionate, forward-thinking culture.
Scott Duncan, managing director at Unox UK, commented: "The guys have joined at a hugely exciting and opportunistic time for our business, with year-on-year growth both in terms of revenue and market share.
"Unox has a global plan of implementing change through innovation and investment in ground-breaking technology, working towards a sustainable future for our customers, our industry and ultimately our planet. The expansion of our sales team is just the start, with several more appointments planned across the UK team in the coming months."