31st Aug 2021 - 05:00
Image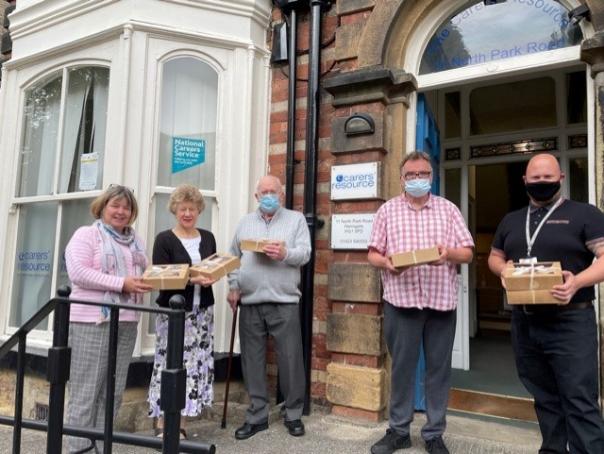 Abstract
Residents at Harrogate Neighbours delivered 'Special Moments' afternoon tea boxes to unpaid carers in the community in a 'random act of kindness'.
The 'Special Moments' boxes were launched by Harrogate Neighbours during lockdown as a community initiative to help people celebrate special moments in life. The boxes include a selection of homemade sandwiches, cakes and sweet treats.
Alison Wragg, fundraiser and volunteer co-ordinator at Carers' Resource, said: "It is so important that we value and support those in our community whose problems often go unrecognised.
"I think we all hope that following on from the pandemic, our society will find a way to adopt a joined-up approach to health and social care and that the services provided by our respective organisations, and all those like ours countrywide, will work collaboratively to improve quality of life."
For every box sold £1 is donated to Resurrected Bites, which supports families in Harrogate, Knaresborough, Nidderdale and Ripon. Michael Jeffrey's and Eric Parker, residents at The Cuttings helped package up and deliver the 'Special Moments' boxes to Carers' Resource in Harrogate to pass onto local carers.
Harrogate based Fiona, a carer who received a 'Special Moments' box and who is supported by Carers' Resource commented: "I am so thrilled with my afternoon tea as I never get anything and I will really enjoy it - thank you for thinking of me."
To find out more about the 'Special Moments' boxes visit here.