14th Oct 2020 - 05:00
Image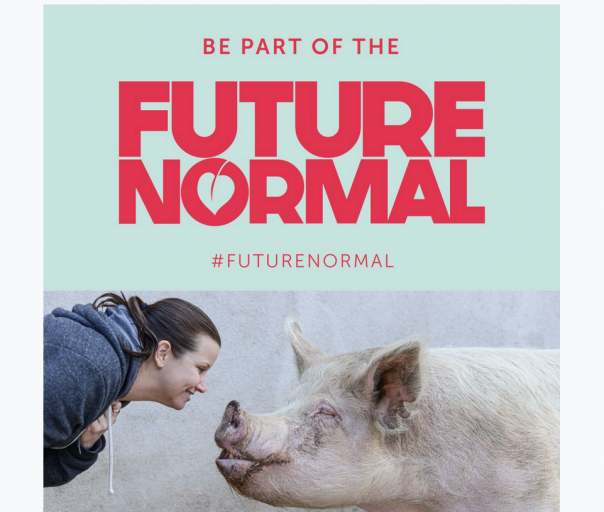 Abstract
As part of the Future Normal initiative The Vegan Society has adopted animals on behalf of celebrity animal lovers at Goodheart Animal Sanctuaries in Kidderminster to encourage them to reconsider their relationship with animals that are consumed and exploited.
The high profile animal lovers include Her Majesty Queen Elizabeth II,  'national treasure' David Attenborough, comedian Ricky Gervais, Adele and Stella McCartney.
Her Majesty Queen Elizabeth II owns corgis and according to reports she went 'fur-free' for new additions to her wardrobe last year.  Meanwhile, Attenborough recently said he was cutting meat products out of his diet to benefit other animals and the environment. Gervais is a critic of hunting and animal testing while Stella McCartney has been a lifelong vegetarian.
The Vegan Society said despite their love of animals none of the celebrities are yet to adopt veganism as a lifestyle. A survey, commissioned by Future Normal and The Vegan Society found half of Brits who eat meat feel hypocritical for loving some animals while eating others.
Each recipient of the adopted animal will receive a slate footprint coaster and a framed photo of their new animal friend. They will also get a note from the Future Normal campaign urging them to question why they treat some animals better than others in their everyday lives.
Matt Turner, spokesperson for Future Normal, commented: "We hope that Her Majesty The Queen, Sir David, and all of the other new adoptees of these beautiful animals enjoy the packages they have been sent. While it may seem like a bit of fun, there is a serious and poignant message behind why we have done this.
'Why is one animal a friend but the other food?' is a pertinent question that has been asked by vegans for decades. Our campaign is designed to bring 'light bulb moments' to the millions of Brits who classify themselves as animal lovers but are yet to make the connection between how they feel about animals and what they consume.
"We are hoping for some positive responses and for a dialogue to be opened with some truly influential people about how we create a kinder future for all animals."