4th Aug 2022 - 05:00
Image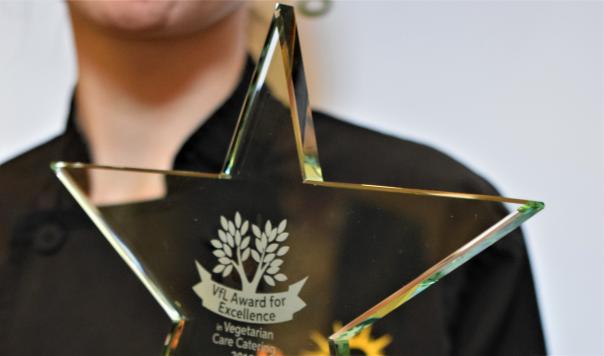 Abstract
Vegetarian for Life (VFL) are on the lookout for 2022's rising stars in vegan and vegetarian care catering.
VFL believe that care caterers who make a special effort to create nutritious vegan or vegetarian meals deserve special recognition. With a rising number of older vegans and vegetarians the annual awards recognise those who are pioneering the way in modern care catering.
The 2022 awards ceremony will be held at the Houses of Parliament on Wednesday 23 November 2022. To nominate yourself or someone else, send 200 words to veggiehero@vegetarianforlife.org.uk explaining why the nominee deserves special recognition (submissions close on 31 August).
The categories for this year's awards are:
Veggie Care Chef of the Year: VFL want to find the care chef who is making the tastiest meals for older vegans or veggies.
Veggie Wholesaler of the Year: Meals on Wheels? Food delivery service? Retailer supplying the care sector? Let's celebrate that company that makes veggie meals easy and practical for everyone.
Most Innovative Veggie Dish: A magnificent recipe – something that is original, and that we can recommend to care caterers around the UK.
Hospital Caterer of the Year: To recognise the special effort made by hospital catering teams to provide a wide range of delicious and nutritious vegan and vegetarian meals for patients. 
The Beulah Charity Trust Special Recognition Award: This is for that special someone who strives to make the UK a better place for older vegans and vegetarians. This could be a volunteer, a resident, a staff member or anyone pursuing this objective.