18th Jan 2021 - 09:20
Image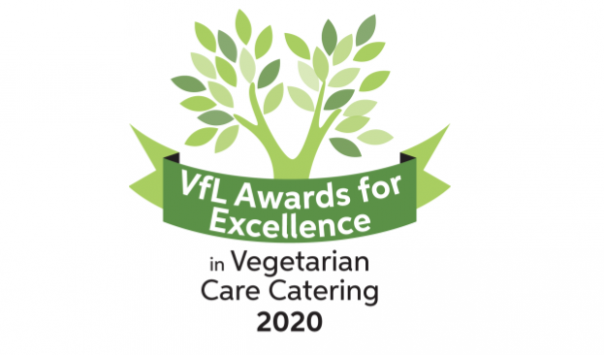 Abstract
Vegetarian for Life (VfL) has announced the winners of its 2020 Awards for Excellence in vegetarian and vegan care catering.
Now in its fifth year, the awards aim to celebrate caterers who 'go the extra mile' for the vegan and vegetarian residents. In recent years there has been a 167% increase in the number of vegans in residential care so VfL has been working to improve the catering standards. 
Grant Burton, head chef of The Hawthorns in Braintree, won the 'Veggie Care Chef of The Year' award.  
He said: "I'm very passionate about vegetarian cookery and always keen to pass on my knowledge and encourage participation. At our restaurant non-vegetarians actively choose a vegetarian dish based on the taste and description.
"We are committed to holding talks and demonstrations, reinforcing the health benefits of vegetarian cookery while ensuring each dish is balanced, flavoursome and meets each individual's dietary needs. I would like to thank the team for their hard work and dedication to The Hawthorns."
Gary McGurk, from Primose Bank Care Home in Poulton Le Fylde, won 'Most Innovative Veggie Dish' for his pan seared watermelon dish.
Bidfood were named 'Veggie Wholesaler of The Year'. Gail Bridgeman, head of commercial campaigns and activation at Bidfood, commented: "We have admired the Vegetarian for Life charity for many years, for its commitment to providing the best possible catering for the vegetarians and vegans who live in care.
"It has been our desire too, to expand the choice and evolve the quality of vegan and vegetarian products so that care homes can cater with creativity, confidence and flair and confidence for residents, which is why we've put so much focus into supporting customers by developing our range, recipes and inspiration. This is a proud moment for our teams to see all their hard work and commitment recognised."
The Beulah Charity Trust Special Recognition Award went to Steve Dale from The Moreton Centre. The residents who have diabetes are responding well to the vegetarian dishes, which are easier for them to digest.