21st Dec 2021 - 06:00
Image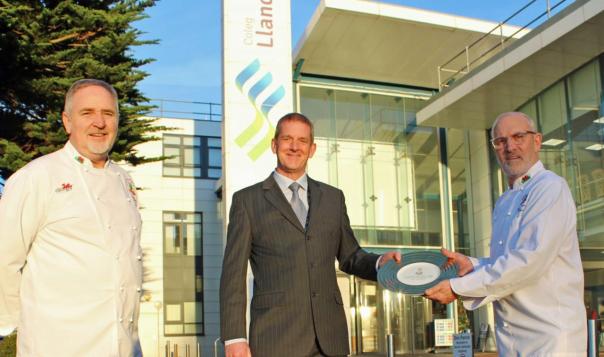 Abstract
A successful partnership between the Culinary Association of Wales and Grŵp Llandrillo Menai spanning a decade has been celebrated with the signing of a new agreement.
The agreement will see the Junior Culinary Team Wales, which comprises of talented chefs 23-years-old or younger, continue to be based at the Grŵp's campus in Rhos-on-Sea where team manager Michael Evans is a lecturer.
The partnership began in 2011 when the Junior Culinary Team Wales was re-formed for the Culinary Olympics in Germany the following year.
CAW president Arwyn Watkins OBE, said: "We are delighted to renew our valued partnership with Grŵp Llandrillo Menai for another year and look forward to staging the Welsh International Culinary Championships 2022 there, after a two-year absence due to the pandemic.
"The junior team holds the key to the future and hopefully many of the young chefs will progress to the senior team to compete at the highest level on the world stage."
The team has gone on to represent Wales, achieving silver and bronze medals at the Culinary Olympics last year. Next up for the young chefs is the Villeroy & Boch Culinary World Cup in Luxembourg in November 2022.
David Owen, Assistant Principal of Grŵp Llandrillo Menai, added: "The evolution of a talented junior team, managed by Michael Evans, is a positive step towards the future of culinary skills in Wales, not only showcasing their talents but also the best of Welsh produce."