14th Nov 2023 - 05:00
Image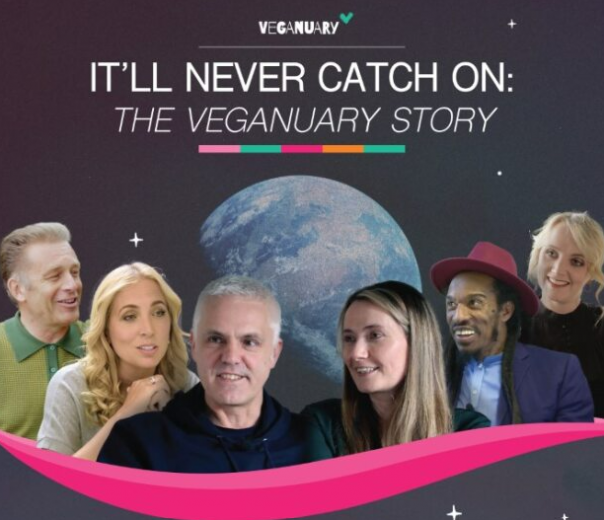 Abstract
The world premiere of 'It'll Never Catch On: The Veganuary Story' will debut at the Plant Based World Expo in London on 16th November followed by a Q&A with the founders.
The 22-minute documentary marks ten years from the creation of the global phenomenon encouraging everyone to 'try vegan for January'. The campaign now has official chapters in eight countries and attracted participants from every country in the world except North Korea.
In this short film, founders Jane Land and Matthew Glover reflect on their struggles and surprising successes. Celebrities including Chris Packham, Jasmine Harman, Kellie Bright and Jane Fallon reveal how taking part in Veganuary 'changed their lives'.
Harman, who took part in the first-ever Veganuary in 2014, said: "I think I always knew Veganuary would blow up, and it would be huge but seeing just how big it got and how quickly has been just phenomenal. I feel very proud and very privileged to have been with Veganuary from the start and to be one of their ambassadors."