5th Nov 2019 - 05:00
Image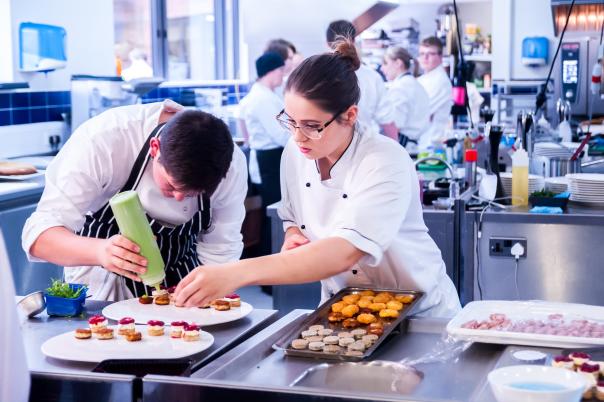 Abstract
An increase in Government funding will help colleges and sixth forms deliver crucial subjects, including hospitality and catering.

Young people aged 16-19 will benefit from a £155m cash injection enabling them access to courses that will help them find 'rewarding careers with higher wages'.
Education Secretary Gavin Williamson, said: "We want all young people to have access to high-quality education and training that will set them on the path to a rewarding career.
"Part of this will be £155 million to support the delivery of courses that we know lead to higher wages and better career prospects for students. This funding also means that next year FE colleges could receive around £5,000 funding per student."
It was announced that £65 million will be targeted to help cover the costs of delivering courses in six key areas including building and construction; hospitality and catering; engineering; transportation operations and maintenance; manufacturing technologies and science.
Kate Nicholls, chief executive of UKHospitality, commented: "It is great to see the Government recognising hospitality and catering as key sectors for skills development. We provide young people with exciting, challenging and rewarding careers and we should be able to deliver even more if we have the right kind of support.
"UKHospitality has been calling on the Government to provide support and funding to develop vocational training in hospitality. It was one of the asks following our extensive Hospitality Workforce Commission 2030 which examined the challenges employers in our sector face.
"Hospitality careers are too often overlooked or under-valued, so it is great that the Government have acknowledge that we need additional support to make sure that colleges and schools are properly equipped to help students begin their careers in our great sector."
Molly Shaher, chair of PACE, added: "This has been a long time coming, and is a crucially needed for all colleges and sixth forms. The past 5 years we have seen a decline in students entering the hospitality sector as a career, and colleges closing their doors in providing catering and hospitality courses. Rising costs of food and equipment and been a burden on many colleges, yet hospitality is the 4 biggest growing sector. This can only be seen as a great first step in supporting all school leaver's in their chosen career path. This will be so welcomed by colleges, so lecturers can provide students with qualifications to the highest standard possible."