11th Jan 2021 - 07:00
Image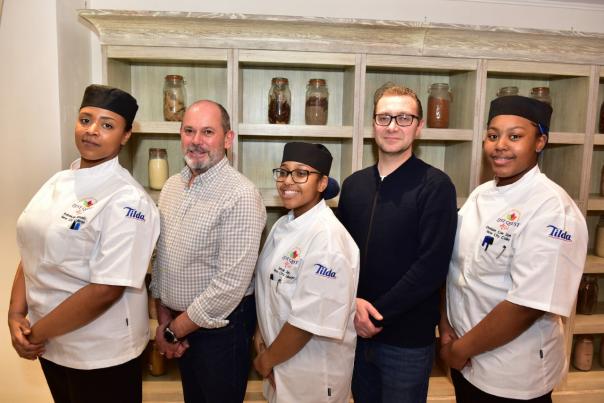 Abstract
Cyrus and Pervin Todiwala launched the virtual Zest Quest Asia competition in partnership with Tilda Foodservice to challenge culinary students to embrace Asian cuisine.
Students have been tasked with embracing Asia's culinary history and traditions to create one dish (either a starter, main or dessert) using Tilda Rice as a key ingredient.
After creating their dish, culinary students have been asked to post a picture of their dish along with a brief description of what inspired them on either Facebook or Instagram. Include your full name, college & lecturer and tag: @zestquestaia @passion2inspire @Sey_Chef and use the #ZestQuestAsiaTildaChallenge.
Finalists will then be asked to produce the recipe and costings for another dish to be prepared alongside their initial entry during a cook-off live-streamed from their college kitchen.
The deadline for entries is 17 February 2021 and the final cook-off will take place on 31 March 2021. Tilda is offering online tutorials to help student chefs and their lecturers prepare their entries. 
The virtual Zest Quest Asia competition is open to all full-time students who are permanent residents in the UK. The winner will receive several prizes including a private master class with Cyrus Todiwala, an engraved knife for the winner & lecturer and chef jackets from Russums.
Annette Coggins, head of foodservice at Tilda UK, said: "Zest Quest has always been a big event for students in the competition calendar and with the ongoing challenges of Covid, we were determined for the competition to go ahead. In such difficult times we are even more excited to continue partnering with Cyrus, Pervin and Murray Chapman for the Zest Quest Asia - Tilda Challenge.
"It's always been important to Tilda Foodservice to inspire the next generation of chefs, and support Zest Quest Asia with promoting what is an incredibly exciting cuisine for students to get to grips with - we can't wait to see what these young chefs create!"
To register your interest, contact: Jo Witchell at Johanna@tilda.com.