4th Jan 2021 - 08:46
Image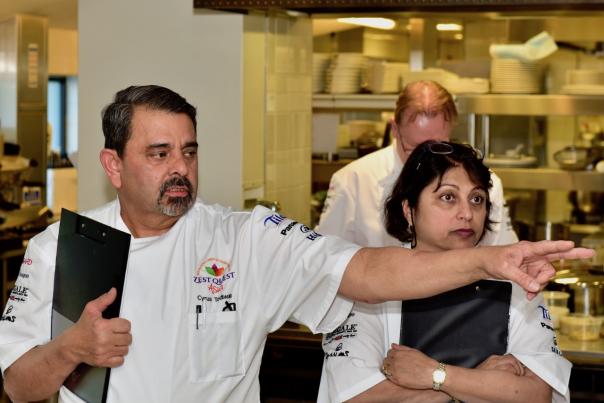 Abstract
Zest Quest Asia founders Cyrus and Pervin Todiwala are planning to launch another spin-off of the annual student culinary competition, which is set to start in early January 2021.
The competition has secured sponsorship from Tilda Foodservice, gold sponsors of Zest Quest Asia since the launch of the competition seven years ago. 
Cyrus Todiwala said: "The pandemic has made operators like Pervin and I refocus on what's truly important. We both came to the conclusion that despite everything, we can't compromise on the future skills of our industry.
"Our challenge was to come up with less traditional ways to keep a great skills competition like Zest Quest Asia upmost in people's minds. Tilda Foodservice has come forward as they always have to generously support Zest Quest Asia. At the core of the competition will be some real inspiration from Tilda Rice.
"The success of the summer challenge proved that we have a mission that resonates with budding chefs. Pervin and I are extremely excited about launching another challenge that mirrors our times, but with the same standards and rigour of past Zest Quest Asia competitions."
Zest Quest Asia cooking competitions aim to inspire students to pursue a career path in Asian cuisine while also stretching a students' creativity. 
Murray Chapman, director of First Contact Chefs and Passion to Inspire, will oversee much of the competition's logistics. He added: "In these strange times, we want not only to inspire our students but their great lecturers, those doing a brilliant job teaching the next generation of chefs.
"The format of the new Zest Quest Asia challenge will encourage lecturers to fire up their students' culinary imaginations with the promise of adventures across Asia, from Turkey to Japan.
"We want them to forage through food histories and cultures and explore spices to create some fantastic dishes and of course, as Chef Cyrus always says, have fun!"