31st May 2021 - 05:00
Image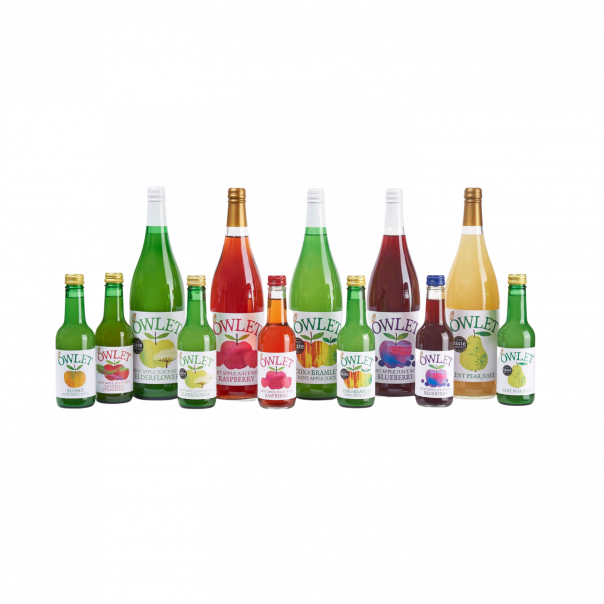 Abstract
Owlet Fruit Juice has introduced three new flavours to its fruit juice portfolio in time for the summer.
The new varieties include apple & aronia berry, pear & aronia berry and cherry. Full production of Owlet Fruit Juice has now moved to Loddington Farm where the former pack house has been renovated for its new purpose.
Loddington Farm began rolling out a 'regenerative farming' strategy during the 2020 growing season, with plans to move to chemical-free farming in five years. The fruit juices contain no added sugar, artificial sweeteners, colours or preservatives.
Owlet has been making fruit juices for over 30 years and prides itself on 'the consistent quality and flavour' of its products. Owlets Fruit Juice can be found in care homes as well as in retail, restaurants and cafés.
Apple varieties including Bramley, Gala, Braeburn, Evelina, Jonagold and Discovery are all grown without using synthetic fertilisers or herbicides. This ethos underpins the entire growing operation and is reflected in the clean nature of Owlet Fruit Juice.
James Smith, managing director at Owlet Fruit Juice said: "Most of the apples and pears used in our juices are grown at Loddington Farm, with some coming from a select group of partner growers. We prefer to work in harmony with nature to produce more nutritious, environmentally friendly fruit for our juices.
"The simple pressing process we use retains the 'just picked' flavour of the fruit and we don't add any sugar, artificial sweeteners, colours or preservatives. As the new owners of the brand, we plan to build on the well-earned reputation for the consistent quality and flavour of Owlet Fruit Juices as we continue with existing product lines and, as you can see, developing exciting new ones."