7th Feb 2022 - 14:31
Image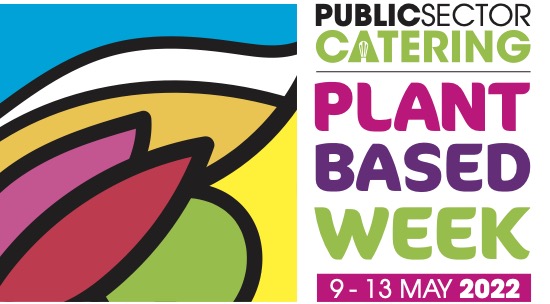 Abstract
Working together to feed a healthy nation | 9-13 May 2022


The demand for plant-based meals continues to increase as more people adopt a 'flexitarian' approach to eating with vegetarianism and veganism gaining in popularity too.  These changes are being driven by concerns about health, the environment and animal welfare. Public sector caterers have to respond to this demand from their customers while continuing to meet nutritional standards and provide a balanced diet that includes meat and dairy.
 
Following a successful launch in 2021, Plant-Based Week is returning in 2022 to help address the issue of plant-based meals, Public Sector Catering magazine will once again hold this week-long event for caterers in schools, hospitals, care homes, universities, prisons and the military to encourage them to include and promote more dishes across their menus. It includes help and advice about how to run a plant-based day and aims to inspire and educate caterers across the sector.
Plant-Based Week Activities
The Public Sector Catering Plant-Based Week will provide content and discussion to support and promote the work of caterers across the sector which will include:
 
    Call for caterers to hold a plant-based day during the week
    Online toolkit for caterers to promote their day and benefits of a more plant-based diet
    Webinars discussing the future of plant-based food
    Case Studies – increasing plant-based options on your menus, promotion, marketing and selling more
    Live demonstrations from suppliers of meat alternative products
    Share your recipe competition
    A database of plant-based recipes fully nutritionally analysed and road tested by the Craft Guild of Chefs
To mark Plant-Based Week 2022 we will be publishing a special supplement in the May issue of Public Sector Catering magazine which will also be sent digitally to over 19,000 readers and available online for 12 months.

Details and content TBC.
Marketing Packages
There are a number of opportunities available:
Platinum supporter:
DPS advertorial with your embedded video in PSC digital issue and website 
Page advert in PSC digital issue
Sponsorship of daily newsletter on day of live demo
Live demonstration slot and case study
Up to 5 products road tested
Lead branding on all literature and promotional materials
Cost = £5,000 (only 5 available)
 
Gold supporter:
DPS advertorial with embedded video in PSC digital issue and website
Up to 3 products road tested

Sub-branding on all literature and promotional materials
Cost = £2,500
Silver supporter:
Page advert in PSC digital issue
1 product road tested

Cost = £1,250
 
Contractor Credentials:  
3 page advertorial where contractors can promote their plant based and sustainability policies.
Additional products can be road tested for £50 per product.
For more details contact Adele Mason or Jac Brailey