11th Oct 2023 - 04:00
Image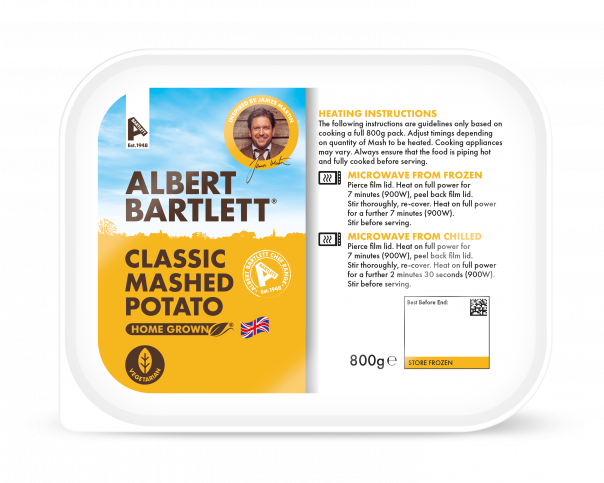 Abstract
Potato producer Albert Bartlett has partnered with chef James Martin to create a range of frozen potato products specifically targeted to chefs.
The 'Albert Bartlett Inspired by James Martin' range includes five potato products: Luxury Mashed Potato, Classic Mashed Potato, Triple Cooked Chunky Chips, Classic Fries and Sweet Potato Fries. The products can be served as they are or given a chef's signature gourmet twist.
Martin, who won the Craft Guild of Chefs Special Award in 2013, commented: "As chefs we are faced with many pressures and challenges with staff, sourcing, planning and ensuring we deliver consistently great food – that's why we have developed these great tasting high quality products, it is a true chef's range, and now with all the convenience of frozen."
Addressing the need to balance the challenges of managing a busy kitchen and maintaining high quality and taste, the new range is a convenient restaurant-ready solution.
John Hicks, brand and marketing director at Albert Bartlett, added: "We have been producing fantastic quality frozen products for the retail market for many years, however this new range represents our first set of products created specifically for chefs."