14th Jan 2022 - 05:00
Image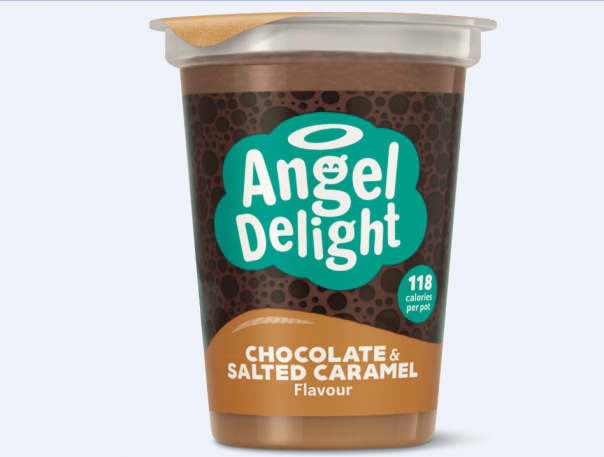 Abstract
Premier Foodservice has introduced two ambient ready-to-eat dessert pots from Angel Delight, designed specifically for lunchtime and snack occasions across workplace, hospital and care settings.
The new flavours are under 120 calories and come with a significant shelf-life to help reduce waste that is often seen with products in this space. The chocolate & salted caramel and butterscotch & chocolate flavours are both suitable for vegetarians.
Rebecca Smith, foodservice brand manager at Premier Foodservice, commented: "These delicious new Angel Delight pots are an ideal solution in workplace outlets for those looking for a quick sweet treat, or hospital and care home settings for patients and residents as part of a meal or snack.
"Angel Delight is a well-known, much-loved brand and we are confident that these new pots will prove popular, particularly with their light, bubbly texture and delicious flavours.
"This range gives caterers simple ready-to-eat dessert options for their customers, with limited waste due to being ambient and therefore having a longer shelf-life. The packaging is also fully recyclable to reduce wastage further and help protect the environment."