30th Oct 2023 - 10:10
Image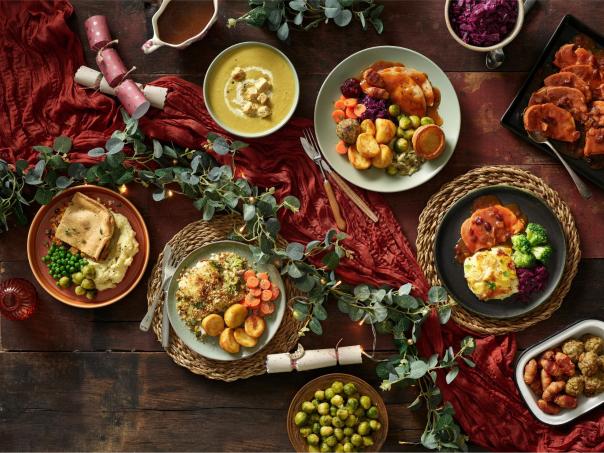 Abstract
With Christmas just around the corner, Apetito's team of in-house chefs and dietitians have added some festive food to its Christmas range.
New to the range are some dishes such as Wiltshire ham, served with an orange & cranberry sauce which is the 'perfect alternative' to turkey. There is also a new cauliflower, broccoli & stilton crumble, which is a great vegetarian main meal option, or simply as a side dish.
This year patients will be able to enjoy slices of honey roasted turkey in a rich poultry gravy. Apetito's pigs in blanket are now gluten free, energy dense and available as side dish. The festive fruit crumble, mincemeat bar, brie & cranberry turnover and curried parsnip soup are back on the menu due to popular demand.
For hospitals using CarteChoix, Apetito's 'innovative' three-course plated meal system, patients can find curried parsnip soup, sliced turkey with roast potatoes, carrots, sprouts, stuffing and gravy as well as Christmas pudding with custard on the menu.
For patients with swallowing difficulties Apetito's Level 5 and 6 roast turkey with redcurrant and orange gravy are brand new Christmas dishes and join its Level 4 turkey with stuffing, so patients living with dysphagia are able to enjoy the taste of Christmas.
Neil Hargreaves, interim general manager of Apetito's healthcare division, said: "Christmas is such a special time of year, and we want to bring that joy and festivity into patients' lives with this range. Our team of chefs and dietitians have worked really hard to make sure all of the dishes are packed full of the Christmas flavours.
"From favourites like our curried parsnip soup to new dishes like our Level 5 and 6 roast turkey with redcurrant and orange gravy, there really is something for every patient to enjoy on the menu this Christmas."