24th Aug 2020 - 11:34
Image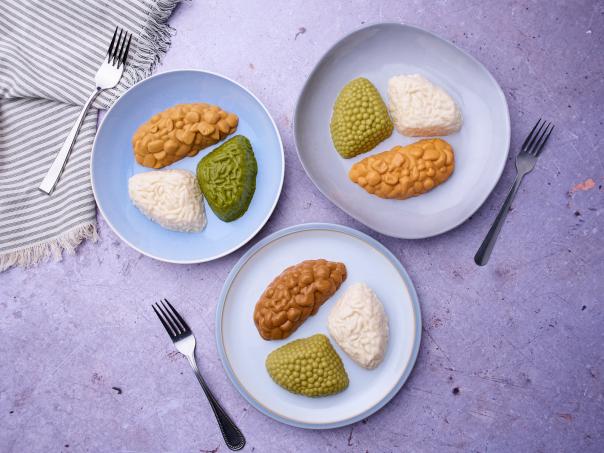 Abstract
Hospital meals provider apetito has launched ten new texture-modified meals that will sit within its Culinary Inspirations range.
In what it claims is a 'first of their kind', the range includes four IDDSI Level 5 meals featuring a moulded protein element, which aims to stimulate and entice patient appetites and bring more dignity back to dining for those that need this level.
The new dishes include Salmon in Dill Sauce, Beef in Gravy, Beef Grill steak, and Vegetable & West Country Cheddar Cheese Bake.
Apetito has also added a further three dishes to its standard Level 5 range, including Fisherman's Bake, Creamy Chicken Pie and Pasta Bolognese.
And the company has also introduced a new 'world-leading' rice mould to its Level 4, award-winning, Purée Petite softer foods range. Due to its grainy nature and high starch content, rice is notoriously challenging to fully purée, but now, in what it claims is a 'ground-breaking move', the company has developed a puréed texture which it believes will be welcomed by those with swallowing difficulties who are unable to eat rice in its solid form.
This latest innovation from apetito provides hospital caterers with rice designed in line with a Level 4 puréed diet, but with the same great taste and dining experience that rice can provide.
With rice now accompanying each of the new dishes, and with over 500 calories and 15g of protein in every 275g portion size, the carefully developed new meals include: Beef Chilli featuring a warming puréed beef chilli with kidney beans, served with rice and peas; Sweet and Sour Chicken, which comprises puréed chicken, pineapple and peppers in a sweet and sour sauce along with rice and peas, and Chicken Tikka Masala. The puréed chicken has been infused with a medium spiced coconut and tomato sauce and is served with rice and creamed spinach.
The new range has been created by apetito's product development team and in-house dietitian, the resulting dishes offer great choice and an exceptional dining experience to patients living with dysphagia, while delivering the quality and innovation that the company is so renowned for in the healthcare sector.
Describing Culinary Inspirations as 'highly significant', apetito's Rosemarie Hoyle, divisional manager – healthcare, said: "When it comes to first impressions, food presentation is paramount and we understand how important it is for patients to dine with dignity, no matter their dietary needs.
"Everything we do here at apetito seeks to make a real difference to customers and patients, offering unparalleled food quality and assured safety standards. For us, this range is all about offering choice and innovation and most importantly, bringing enjoyment back to mealtimes for those living with dysphagia."
Full list of dishes:
Level 4 Purée Petite Beef Chilli with Rice
Level 4 Purée Petite Sweet & Sour Chicken with Rice
Level 4 Purée Petite Chicken Tikka Masala with Rice
Level 5 (Shaped) Salmon in Dill Sauce
Level 5 (Shaped) Beef in Gravy
Level 5 (Shaped) Beef Grill steak
Level 5 (Shaped) Vegetable & West Country Cheddar Cheese Bake
Level 5 Fisherman's Bake
Level 5 Creamy Chicken Pie
Level 5 Pasta Bolognese
For more information on Culinary Inspirations, visit: https://www.apetito.co.uk/our-services/for-hospitals/patient-health-and-wellbeing.