6th Dec 2021 - 05:00
Image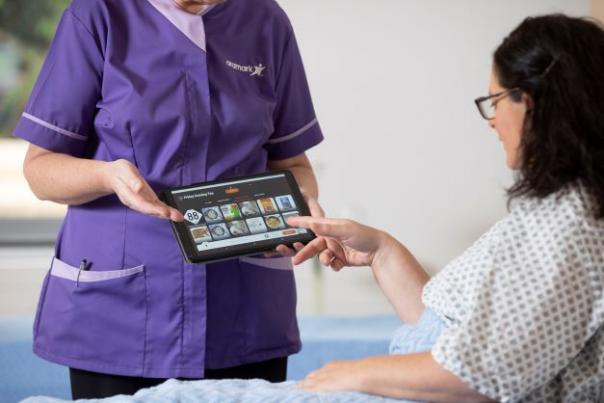 Abstract
Aramark, the market-leading foodservice and integrated workplace solutions provider, has launched DISH- a Digital Innovation Solution for Healthcare.
Developed in Ireland, DISH combines technology with 'innovative' customised menus into a 'seamless, integrated, digital healthcare solution'.
Pilot testing has shown that busy hospitals can save 2,000 hours of administrative work per annum, while also removing the potential for human error in the patient ordering process.
DISH focuses on improving patient safety, removing potential errors in data collation, displays allergens, ingredients, and nutritional composition, texture, and identifies appropriate therapeutic meal options.
Elbha Purcell, director of dietetics and wellbeing at Aramark Northern Europe, said: "We made sure that DISH drives efficiencies, sustainable practices, and cost savings, removing an unnecessary environment impact and cost of the existing process. It reduces time from kitchen to pantry to patient, taking pressure off frontline staff, and helping to reduce food waste."
Smart ordering, supported by technology, minimises the risk for patients with food allergies and reduces touch points and contact between patients and hospital staff.
For more information, visit here.