23rd Oct 2020 - 11:48
Image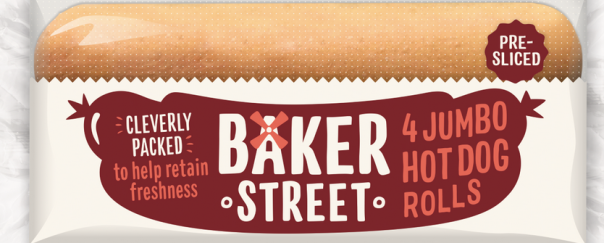 Abstract
The barbeque season may be over but it doesn't spell the end of hot dogs this year thanks to Baker Street's jumbo hot dog rolls.
Caterers can make the most of seasonal opportunities this Halloween and Bonfire Night by tapping into the trend for premium hotdogs.
'Premiumisation' continues to drive margins for public sector caterers and there are a number of ways to increase the quality of a hot dog, from branded sauces to gourmet sausages.
Baker Street's jumbo hot dog rolls (pack of four) are a value-added enhancement on traditional rolls. They come pre-sliced and cleverly packed with a 45-day shelf life.
Ambient products enable caterers to maintain quality whilst reducing the cost and risk of damage. Crucially it also gives caterers the chance to free up freezer space for higher margin meat products.
Serving suggestion:
Bacon wrapped jalapeno hot dogs: Add a twist to a traditional hot dog with jumbo sausages wrapped in bacon, served with onions, jalapenos and grated cheese on a Baker Street jumbo hot dog roll.