8th Sep 2021 - 06:00
Image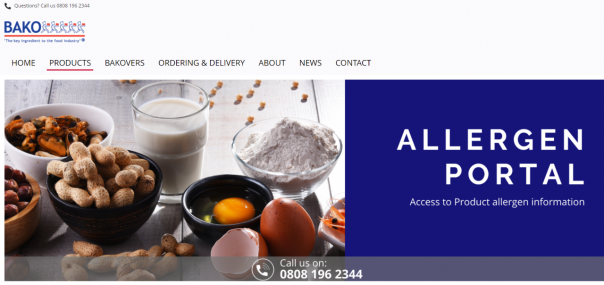 Abstract
Bako, supplier of bakery products, has created an online portal to allow customers to check for common allergens in the products it distributes.
Launched ahead of Natasha's Law, which comes into effect on 1 October 2021, the portal is available for everyone to use.
Users have to enter the product code into the portal search engine to find common allergens in the relevant product, enabling them to add labelling or advise customers as required.
Mike Tully, chief executive of Bako Group, said: "It is estimated that almost 1 in 5 people in the UK suffer from an allergy.
"The UK Food Information Amendment, also known as Natasha's Law after Natasha Ednan-Laperouse, the teenager who died after suffering an allergic reaction to an undeclared ingredient in a prepacked meal, requires food businesses to provide full ingredient lists and allergen labelling on foods pre-packaged for direct sale on the premises.
"We have therefore launched this portal to ensure our customers are easily able to check which products contain any one of the 14 major allergens that must be declared. The portal is open access; users can simply search for an item by keying in their BAKO product code."