19th Jul 2023 - 04:00
Image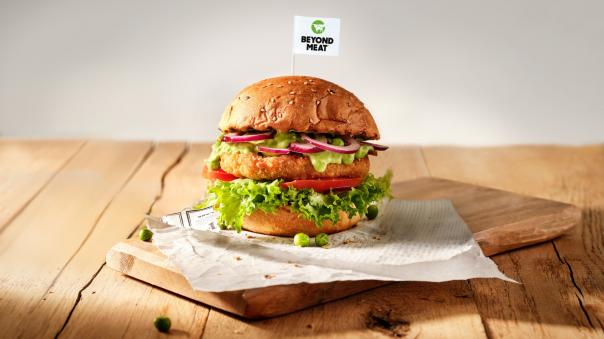 Abstract
Beyond Meat is bringing its brand-new plant-based Beyond Burger Chicken-Style to UK wholesaler Brakes.
Following successful launches of Beyond Meat's beef and pork-style products, the plant-based pioneer is now expanding its UK foodservice portfolio with chicken-style products.  
The new Beyond Burger Chicken-Style is made from plant-based ingredients and is designed to look, cook and taste like its animal equivalent. This burger is suitable for carnivores, flexitarians, vegetarians and vegans alike.
According to the latest study by GFI, consumers are swapping animal meat in favour of their plant-based counterparts 'like never before'. Sustainability, animal welfare and balanced lifestyle all play varying roles in helping people make the move in powering up the plant- based protein in their diet.
Steve Parsons, UK regional sales manager of food service at Beyond Meat, said: "Bringing Beyond Burger Chicken-Style to the UK foodservice market is an important step for us. With more and more people choosing to reduce their animal meat consumption, we've seen that restaurateurs can benefit when they react accordingly and put more plant-based products on their menus. With our tasty plant-based products, we can all continue to eat what we love, no sacrifice required."
For those interested in the Beyond Burger Chicken-Style, it's available now to order from Brakes.