5th Aug 2022 - 04:00
Image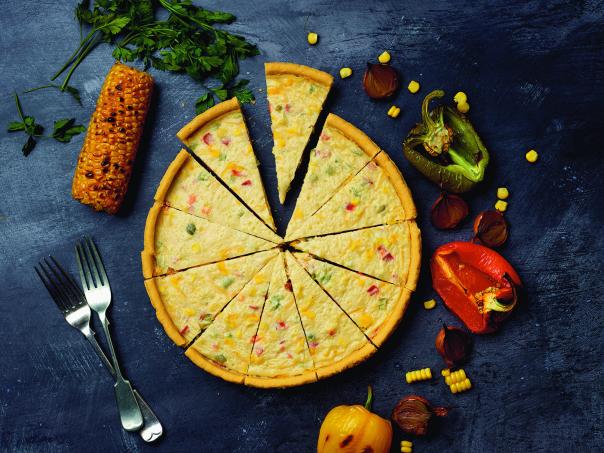 Abstract
Frozen food distributor Central Foods has launched a new range of quiches for the food service sector.
Available in six different flavours, the menuserve frozen quiches are offered whole or ready cut into 12 portions for convenience and to help reduce wastage.
Central Foods supplies to hotels, restaurants, bars, universities, schools, pubs, care homes, garden centres, leisure outlets and more.
Gordon Lauder, managing director of Central Foods, said: "We are delighted to have extended our range by introducing these superb deli-quality quiches, which are made with real cheese. These new products can be served hot or cold and will be an excellent addition to any foodservice menu, from buffets to salads, picnics to parties."
The 11-inch diameter menuserve quiches are available in the following flavours: cheese and onion, tomato and basil, Spanish style featuring red and green peppers, cheese and broccoli, Mediterranean style featuring red and yellow peppers and courgette and Quiche lorraine. All are suitable for vegetarians, apart from the Quiche lorraine.
The quiches are made in the traditional way with real egg and mature cheddar cheese, and other ingredients (depending on variety), encased in golden shortcrust pastry. Each portion of the ready-cut quiches is approximately 100g.
Northamptonshire-based Central Foods currently sells to over 180 independent wholesalers, as well as larger national and regional wholesalers.
For more information, visit www.centralfoods.co.uk