10th Nov 2023 - 04:00
Image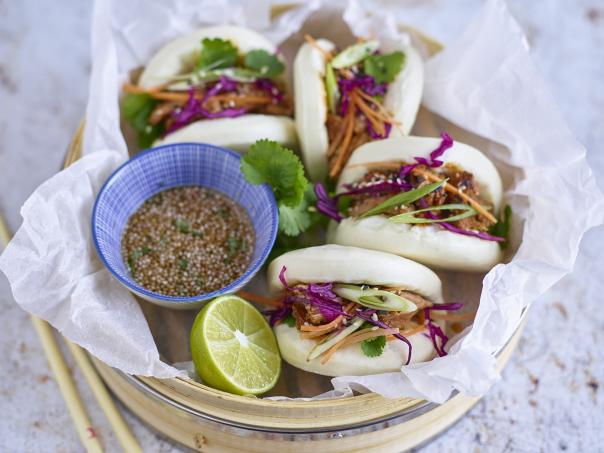 Abstract
Frozen food distributor Central Foods has launched its 50g KaterBake bao (Hirata) buns into more than 170 sites operated by Booker.
The KaterBake bao buns are available frozen in Booker in pack sizes of 30. They are suitable for vegans and vegetarians and come ready-supplied with individual greaseproof paper discs to avoid sticking during steaming/reheating.
The hand-held sized, steamed and folded, soft and pillowy bread buns are usually served warm filled with slow-cooked meat or vegetables, crunchy salad and pickles, and a sticky sauce. But they can also be served with sweet fillings – making them an extra versatile option for menus and different day parts.
Gordon Lauder, managing director of Central Foods, said: "We are really pleased to be launching our 50g KaterBake bao buns into Booker, which means it's even easier for food service and catering customers to get hold of them and serve them in their venues.
"Bao buns are bang on trend, convenient and easy to serve, and are perfect for a wide range of menu options from starters, tapas and sharing platters to buffets, event catering and street food style dishes."