25th Mar 2020 - 07:00
Image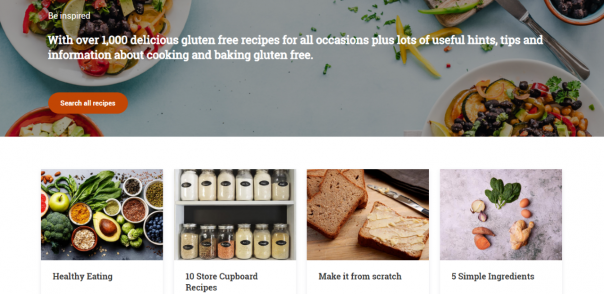 Abstract
Coeliac UK has released their gluten free recipes online to help people maintain a balanced and nutritious diet during these challenging times.
There are 1,000 gluten free recipes available online for people to use. Also available are tips and information about cooking gluten free food.
One of the recipes available is the gluten free coffee cake, which serves ten people and takes 20 minutes to cook.
Coeliac is an autoimmune disease where the body's immune system damages the lining of the small bowel when gluten is eaten.
Hilary Croft, chief executive of Coeliac UK said: "Our gluten free community is incredibly important to us and we're busily thinking of ways we can support people through the current situation.
"We're all in this together and we want to help equip people with skills and ideas to try and manage their diet, no matter their circumstances. Maintaining a gluten free diet is so important for people with coeliac disease and we're here to help people do that."
One in every 100 people in the UK suffers from coeliac disease but only 30% are diagnosed. There is no cure for coeliac disease but it can be managed by keeping to a strict gluten free diet.
The recipes can be downloaded here.