27th Apr 2022 - 04:00
Image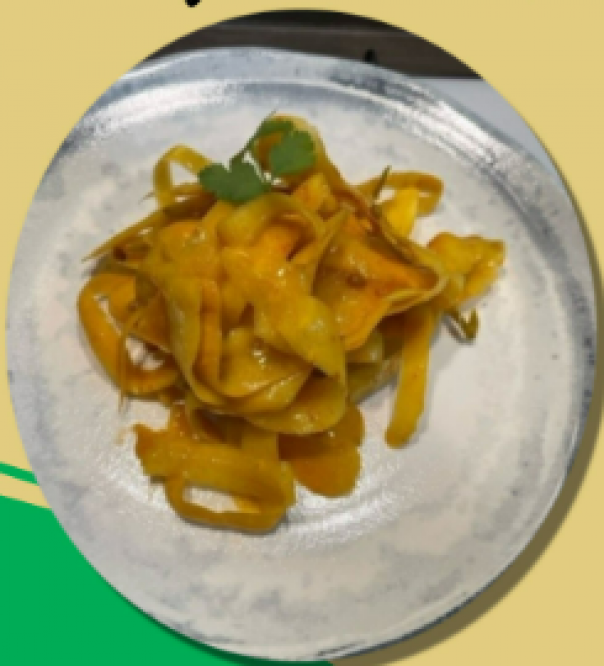 Abstract
To help chefs and caterers to reduce food waste, Compass UK & Ireland has provided a recipe which helps to reduce waste in the kitchen.
#StopFoodWasteDay takes place today (27th April) and aims to 'ignite change' regarding the global issue of food waste. A third of all food produced globally goes to waste and around 8% of all greenhouse gas emissions each year are due to food waste.
Lennie Turk, development chef for Levy UK & Ireland has shared her madras pickled parsnip peelings, which can be used as a garnish or side to your main dish.
Method:
Add the sugar and vinegar to a saucepan. Add the madras powder and coriander seeds.
Bring to the boil.
Place the washed parsnip peelings in a bowl or kilner jar (that has been sterilised in hot water). Pour over the pickling liquor.
Allow to cool down and once cooled seal in a sterilised jar. Keep for up to 1 month and use within a month of opening the jar.
To serve, drain a portion from the liquor and add as a garnish or side to your main dish.
Chef's Tip: Use this recipe as an accompaniment to curries or to spice up chicken wraps.
Ingredients & Quantities:
1g coriander seeds
75ml white wine vinegar
100g parsnip peelings
1g salt
2g medium curry powder
2g caster sugar