1st Nov 2021 - 05:00
Image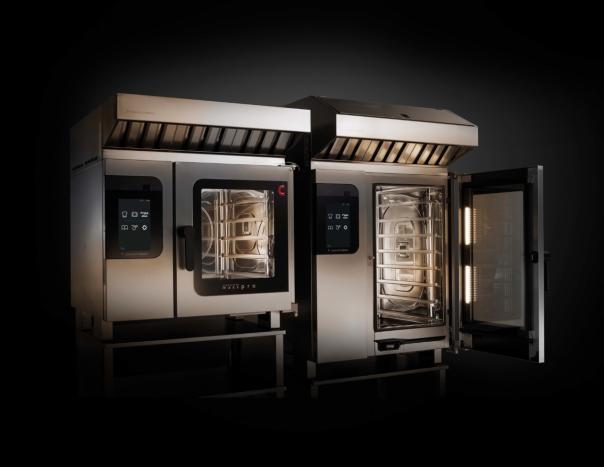 Abstract
Welbilt brand Convotherm has introduced the maxx pro, a new generation of combi steamer that has a 10" TFT HiRes glass touch display with scroll function, automatic cooking and triple glazing of the oven door for improved energy consumption.
The maxx pro is suitable for daily work in professional kitchens and leads to more efficiency and productivity as well as profitability.
Steve Hemsil, sales director at Welbilt, said: "For the development of the Convotherm maxx pro, we asked professionals all over the world what they would like from a high-end combi oven. We have incorporated the knowledge gained from this into the planning of the new generation of combi ovens and have been able to develop a high-definition device that is unique and redefines the meaning of premium.
"The Convotherm maxx pro contains many practical functions that follow our maxim IntelligentSimplicity. Complex challenges become simple and easy to master, as do cost-effectiveness, efficiency and, of course, hygiene. This functionality and resource-saving way of working make the Convotherm maxx pro a modern combi oven that will help make top-class cuisine fit for tomorrow."
Four functional management features developed by Convotherm, support optimal work in the Convotherm maxx pro and thus always ensure the best results:
Climate Management: energy efficiency has been improved by up to 10 % compared to the previous product.
Quality Management: A multitude of innovative functions help cooking and baking professionals to always achieve the best product quality.
Production Management: Perfectly matched intelligent functions ensure that operating the Convotherm maxx pro is always simple and clear, even with the most complex processes.
Cleaning Management: The Convotherm maxx pro boasts optimal cleanliness.