5th May 2022 - 04:00
Image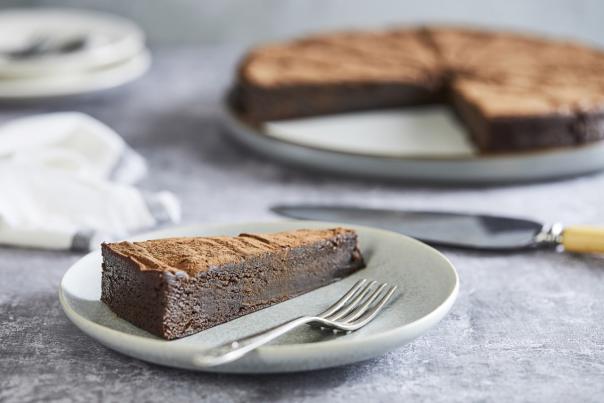 Abstract
With the season of barbecues, garden parties and alfresco dining on the horizon, as well as celebrations for the Queen's Platinum Jubilee taking place, Country Range has strengthened its portfolio of sweet treats with the roll-out of five new desserts.
The five desserts are great for chefs and caterers across the hospitality and public sector who lack the time and resources to make-from-scratch.
Kate Bancroft, marketing manager at Country Range, said: "We're always looking for ways to improve our offering and to make it easier for caterers to serve quality products that their customers will love. These latest products are exactly that and come frozen and pre-portioned so there's absolutely minimal fuss or wastage.
"We expect them to be a big hit as afternoon tea settings continue to gain in popularity and due to the strong growth of sweet treats out of home following the resurgence in home baking during lockdown."   
The new range includes:
Baked salted chocolate torte: One for the chocoholics, it is dusted with cocoa for a refined finish and is great either cold or warmed through with some chantilly cream as an accompaniment. 
Lemon panna cotta tart: A rich, buttery shortcrust pastry case is flooded with a smooth lemon panna cotta filling, finished with a light sugar dusting, especially when served with a quenelle of good quality ice cream and grated lemon rind.
Luscious lemon cheesecake (gluten free): A sweet digestive biscuit crumb base underneath a refreshing, citrussy lemon cheesecake topping, finished with a stunning marbled lemon mirror glaze. 
Rhubarb & strawberry cheesecake (gluten free): Light rhubarb cheesecake topping sits on a bed of delectable digestive crumb, which is then finished with a seductive strawberry mirror glaze. Serve cold with single cream.  
Cappuccino cheesecake: Innovative and a dream for the coffee nuts out there, a crisp mocha biscuit base sits beneath layers of coffee and milky cheesecake topping.