29th Jul 2022 - 04:00
Image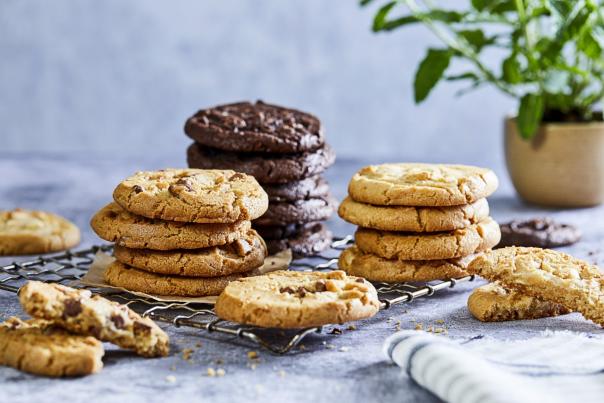 Abstract
With more consumers looking for affordable ways to treat themselves outside of the traditional meal occasions the timing of the latest Country Range brand launch is 'perfect'.
The new range consists of three flavours of frozen cookie pucks and are a simple and easy way to offer freshly baked cookies to your customers, students or residents. 
As the Great British Bake Off 2022 gets the nation salivating over an array of baked treats, the pucks are available from September, presenting a fantastic option for busy kitchens dealing with big numbers, as well as smaller operators who don't have the benefit of lots of space, staff and preparation time. 
Emma Holden, head of marketing at Country Range Group, said: "Sweet foods and snacks have both increased share in 2022, with cookies specifically being a growing choice for snacking. Our new trio of cookie pucks hit the mark when it comes to flavour and are perfect for busy kitchens as they can be cooked in just ten minutes. We expect them to become a popular item in our growing and diverse own brand portfolio in the months to come.
"Our development chef Paul Dickson has been in the kitchen creating some recipes using the cookie pucks to inspire you to think outside of the cookie box. Customers looking for something different will be wowed by Homemade Chocolate Chip Wagon Wheels or delicious Cookie Ice Cream Sandwiches." 
The three flavours include:
Milk Chocolate Cookie: This gently vanilla-infused dough ticks all the boxes as it is loaded with chunks of milk chocolate - we think it's the best chocolate chip cookie around
White Chocolate Cookie: Utterly and unashamedly indulgent, our fragrant vanilla dough is generously laced with velvety white chocolate pieces for a gloriously golden satisfyingly sweet cookie  
Double Chocolate Cookie: For those cookie and chocolate monsters who want it all, this perfect puck is made using a rich chocolate dough packed with milk chocolate pieces